Want to hire a reliable temporary generator at the best price with high work-efficiency & low fuel consumption? Choose Volvo Penta rental generator. These best in class portable generators are the perfect external power option for the home, business or industrial power needs.
Volvo Penta is a part of the Volvo Group, which is a large industrial organization of automobile & heavy industrial equipment. This organization is world-leading & global manufacture of the generator engine as well as a complete power solution for industrial applications.
This rental diesel generator presents with quality components & reliable service in the various power range. To the continuity of prime power backup, Volvo Penta uses a high-class diesel engine in all industrial Genset.
For the temporary power backup, the range of Volvo Penta home & commercial standby generators is the best solution. EO Energy provides several ranges of Volvo generator on rent in Noida & Delhi NCR. We are a prime distributor and wholesale trader of Volvo Penta Genset for home or industrial temporary power needs.
Similarly, like rental power services we provide New & Second-hand Volvo Penta diesel generator for sale. To get more information or want to buy a portable generator, click on the link & get all price and product Detail.
Range of Volvo Penta rental Genset, We Offer
Volvo Penta silent diesel Genset on rent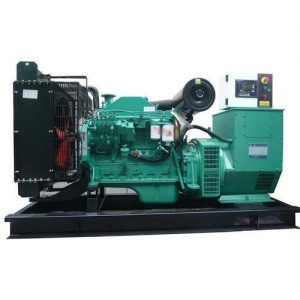 Product Specification
| | |
| --- | --- |
| Genset Rating | 25 to 180 kV |
| Noise | Silent |
| Fuel | Diesel |
| Type | Semi-automatic, Automatic |
| Output Type | Single & Three-phase |
| Voltage | 220 to 360 V |
| Frequency | 50-60 Hz |
| Cooling Method | Air & Water-cooled |
| Aspiration | TA |
| Insulation | Class H |
| Alternator | Brushless, Stamford |
| No. of Cylinder | 2 to 4 |
| Rated Speed | 1500 to 1800 RPM |
| Power | 80 Bhp |
| Condition | New |
Volvo Penta industrial Genset on rent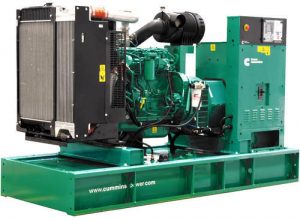 Product Specification
| | |
| --- | --- |
| Genset Rating | 250 to 1000 kV |
| Application | Industrial |
| Fuel | Diesel |
| Type | Automatic |
| Output Type | Three-phase |
| Noise | Soundproof |
| Voltage | 480 V |
| Frequency | 50 Hz |
| Aspiration | Turbocharged |
| Insulation | Class H |
| Alternator | Stamford |
| No. of Cylinder | 6 to 8 |
| Cooling Method | Water-colling |
| Rated Speed | 3000 RPM |
| Condition | New |
Benefits of hiring Volvo Penta Generator
Continuous prime power with the heavy-duty engine is one the best advantage when you hire a Volvo Genset. This electric generator provides the best temporary power solution for home, construction or other job sites, who need a temporary generator.
Some of the best benefits of these generators are,
When you hire a Volvo Genset, the initial down payment for a rental generator is very low. Also, there is no hidden charge, which means you can rent a generator at an affordable price.
Volvo provides flexibility with their rental power backup, which means you can scale up or down according to your needs & requirements.
The rental Genset of Volvo provides the 100% assurance of well-functioning & better condition of the generator on rent.
Reliability & durability of various kinds of jobs with low noise pollution.
Also, provide doorstep services if you get any problem while the functioning of the single or three-phase generator.
There is a very low possibility of downtime and break down as Volvo Rental Generator looks after any sort of repairing well.
Features of Volvo Penta Generator on rent
Low fuel consumption
Low fuel consumption with high work-efficiency is one of the best features of Volvo DG Set. Rental Volvo Genset helps you to save more amount in fuel & financially help you in the long or short term.
Intelligent and open connectivity
Easy installation in every job location is the beauty of the Volvo generator. The easily integrated system, monitoring & control systems versatility integration with any system or user interface. Also, the feature of customization of the control system enables the requirement of power for various applications.
Safe to use
Volvo Penta power DG Set design & manufacture under the observation of a highly qualified team of engineers & technicians & they specially focus on the safety features of the generator. The Inbuilt safety features like HWT1, LLOP2, LFL3, CHF4, RWL5 make them safe to use.
Eco-friendly
All the range of these diesel generators follows the international CPCB-2 norms to provide clean, reliable & eco-friendly energy. This Genset is specially designed as green environmental protection. They design diesel Genset with energy-saving and low emission features.
About the manufacturer
The Volvo Penta Rental Generator began its serving from the marine world to powering various industries in order to cope up with the power loss or blackout. Manufacturing purpose-built Gensets have always been among major objectives of the Volvo Penta Rental Generator and it is well specialized in providing a wide range of DG sets to meet and fulfill various sorts of jobs and objectives. Definitely, Neither failure nor unbeatable challenges could stop Volvo Penta Rental Generator from achieving its goal to be the best DG sets manufacturer in the world.
Volvo Penta Rental Generator provides profitable services to various sectors such as the IT sector – Information Technology, Finance and banking industries, oil and gas petroleum and so on.
From 250 kV to 2000 kV different ranges of industrial generators are manufactured to meet and fulfill various jobs and objectives. Volvo Penta Rental Generator is a quite recognized firm to deliver numerous kinds of services across the globe.
Why choose us to rent Volvo Genset
With the trusted name & powerful performance of Volvo Penta power backup, EO Energy provides a huge range of these generators for rent. We are a prime distributor & rental Genset distributor from the last 11 years in Noida & NCR with a low Volvo Penta generator price.
The benefits we provide our rental DG backup clients are,
Customer satisfaction
EO Energy works with 100% customer satisfaction & provides them best in class rental DG Set at the best price. We provide doorstep service if you are getting any issue on the handling & operating rental Genset.
Service Quality
EO Energy does not compromise with the quality of rental power backup. Before delivering or installation of Volvo silent generator, we check & test all the parameters & components of DG Set.
Affordable price
Our rental power generator price is very low & affordable. Also, you get an attractive discount, if you are hiring an industrial generator for a long duration.
Low noise rental Genset
Volvo Penta Genset is specially designed after considering the environment. That Genset has come with low noise pollution and low environmental pollution. Also, EO Energy ensures that the clients will get clean & reliable power for their various applications.
Last-minute saves
EO Energy provides emergency power services for last-minute saves. That means if you need rental power service in an emergency mode, the high availability of power backup from us will help you to choose the right generator for your various applications & power needs.
Flexibility
Flexibility in our rental generator makes them more popular for industrial choice. This standby generator provides you the option to do the modification based on power needs. You can select the right size generator with exact output & power rating. Also, you can choose another suitable generator for the next project.
With all these & apart from these, We provide a number of benefits & advantages with our rental power backup. The large availability in Single & Three-phase Volvo generator gives you the option to choose a perfect generator on rent for your various power needs.
Similarly, like rental power services, EO Energy deals with New and Second-hand generator for sale. To get more information or want to buy a generator, you can call or contact us. Our sales team will assist you with more information on product description and generator price details.