CPCB Approved 1500 kVA DG Set Retrofit Emission Control Device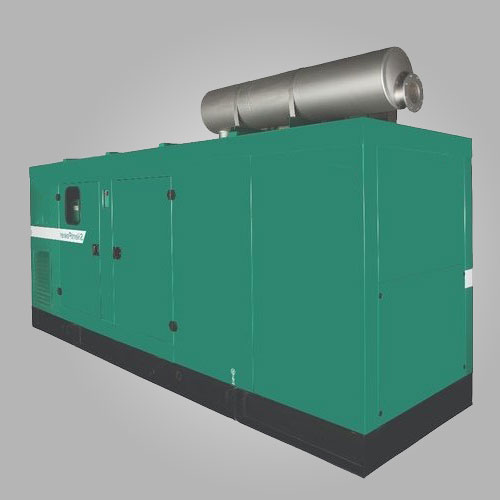 RECD capacity
1500 kVA
Manufacturing brand
Eo Energy
Efficiency
95%
Usage
Controlling emission particles
Model name
EMb
Motor type
CPCB approved
Type
CPCB type-approved
Phase
3 phase
Material
Stainless steel
Voltage
320 V
Display
Online data logging/LCD display
Automation grade
1001-2000
Operation mode
Automatic
Manufactured in
INDIA
Condition
New
Most efficient & best in design 1500 kVA generator emission control device for sale in India, buy diesel Genset RECD at low & affordable price. We are the manufacturer & supplier of the emission control systems for DG Set. All the parts of this device are OEM certified which built high trust & make our product long-lasting. The RECD equipment is manufactured with stainless steel to make them rust-free & all weatherproof. Also, the RECD for DG Set is able to reduce more than 90% emission particles & convert them into something useful. We are still working on the technology to make it more efficient and seamless. These devices are fitted in the silencer of the diesel engine to control the emission of harmful particles coming from the exhaust of the diesel engine. 
The RECD system for 1500 kVA DG Set work with the internal combustion of the dust particles in presence of certain catalysts to undergo oxidation reaction and burn all of the particles. The alkaline metals are used for the oxidation purpose to absorb the oxygen atoms in the particles. This is simply the best technology to date to reduce the number of contaminant particles in the air. The technology used in the designing and manufacturing of these devices is filterless technology which leads to negligible back pressure on the diesel generator these devices are connected to. This does not create any issue or hindrance in the working of the diesel generator. Our technology is also tested by the International Centre for Automotive Technology in Manesar which is one of the 5 national labs recognized by CPCB and the Ministry of Environment, Forest, and Climate Change.
The RECD for DG Set controls the emission of diesel generators. Its a kind of purification device which is also known as a retrofit emission control system for DG Set. The device is the most effective method and equipment for reducing diesel particulate matter and other emission gases. It first captures the concentrations of PM in the exhaust of the diesel engine and uses catalysts, oxidizers, combustion technology to decompose and burn them to remove most of the particles, thereby reducing particle emission. We use alkaline metals, which can fully capture the oxygen atoms in the air for the oxidation reaction.
Best features of retrofit emission control system for 1500 kVA generator
Rugged & robust design to work in all weather conditions

Stainless steel bodies make them rust-free

Low maintenance cost

Easy to install

On-site service through installation to maintenance
If you are looking to buy a retrofitted emission control device for 1500 kVA Genset call us or fill out the inquiry form. Our sales team is ready to help you to find the best deal on RECD.