Commercial Sanitizing Disinfection & Deodorization Service
Eo Energy offers commercial sanitization in the various business sectors to make a clean working environment. When we keep cleaning commercial areas, it comes to cleaning not only the surface of the working location but apart from them, we do restroom sanitation along with complete building sanitization. Our team of professional cleaners disinfects bacteria and harmful pathogens which is a major cause of infection or illness for the building's inhabitants.
Commercial Deep Disinfectant Cleaning Services
Our commercial cleaning service sanitizes complete surface or building area & disinfects microscopic levels of unseen bacteria. Which is very important to maintain a clean & hygiene environment. Here a few best features of our commercial cleaning service.
When you choose Eo Energy commercial sanitization service for cleaning & sanitation, you assure your building health.
We don't just make your commercial space or restroom clean but apart from them we disinfect & sanitize every surface and every corner with the assurance of complete hygiene.
Eo Energy building sanitization service is committed to keeping your customer & employee healthy & safe.
Our dedicated sanitization service goes above & beyond to deliver the best commercial cleaning service & sanitation to make our client happy.
We use best in class sanitation components & organic sanitizer chemicals, which is not harmful to human health.
During the sanitation of buildings, we follow the standard procedure of sterilization & disinfection of all surfaces. Included grime & stain removal, restocking restroom, and trash or feminine hygiene products.
Apart from the disinfection of the surface in the commercial or industrial sector, we do the cleaning of all other external areas such as window cleaning, door cleaning & more.
We are always ready to discuss the client's specific needs and create the best sanitation service plan according to the customer or location needs.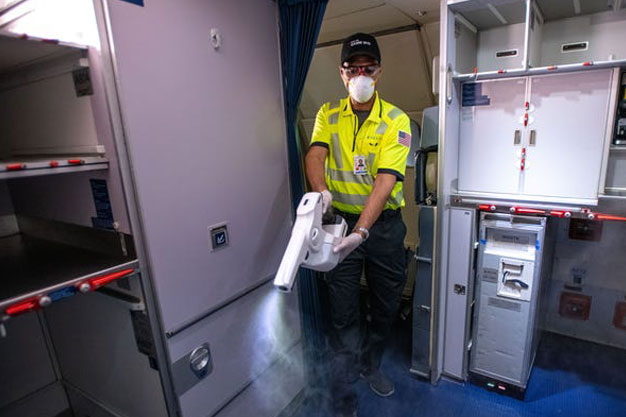 Our commercial sanitation application disinfects the numbers of harmful germs & bacteria in your facility or home.
Germs we disinfect in our commercial sanitation
Covid19 Coronavirus

Hantavirus

Hepatitis C virus

HIV-1 Virus

H1N1 virus

Hepatitis B virus

Type 1 virus

Influenza A virus
Eo Energy commercial cleaning service disinfects all non-porous surfaces including doorknobs, edge conference tables, the edge of a desk, filing cabinets, bathroom sinks, toilet, railing, keyboard, computers, printer & more.
We use the steam sanitization to clean the area which is not disinfected with the help of liquid sanitization chemical. Such as pictures, door frame, leather chair, artificial plants, the surface area of desk, conference table, waiting room sofas, medical equipment, and more.
Benefits of commercial sanitation service
Regular cleaning of the office or other commercial space is beneficial to making a clean, happy & healthy work environment. But sometimes just cleaning is not ensured that your business is fully sanitizing free. Most of the time it's concerning viruses such as common cold, influenza, sars, H1N1, and covid19 which is very harmful to our health.
So that a deep cleaning commercial sanitization service offering buys Eo Energy to help your business in more ways.
When your workspace is clean, fresh, and free from unwanted dust or dirt, the work atmosphere is much happier. Also, the polluted air is a major cause of an unhealthy environment and many business owners may not realize the significant impact of unhealthy indoor air.
The business cleaning service helps in making a healthy work environment for employees & increases work efficiency.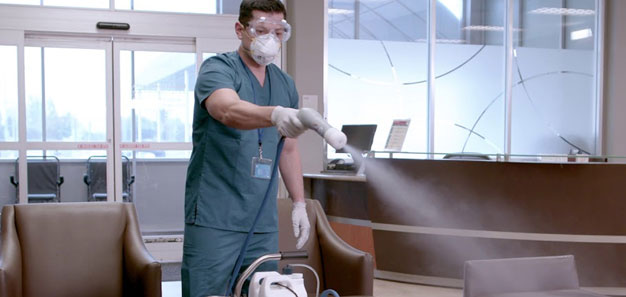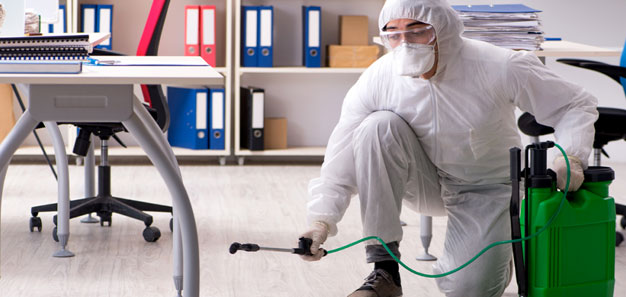 Reduce the chance of any harmful disease
Most of the commercial businesses struggle when a virus is spread from employee to employee. And when many of the most valued teams are out of the office, production goes slow. A deep cleaning service for office or other commercial sectors keeps your workplace healthier and can reduce the spread of the virus.
Provide a safer & healthier work environment
More commercial or business operations want more environment-friendly solutions in their workplace. A professional business cleaning service using the safer organic chemicals for sanitation which are 100% toxic free. In short, if you want to provide a safe and healthy environment for your employees the clean & fresh air matters.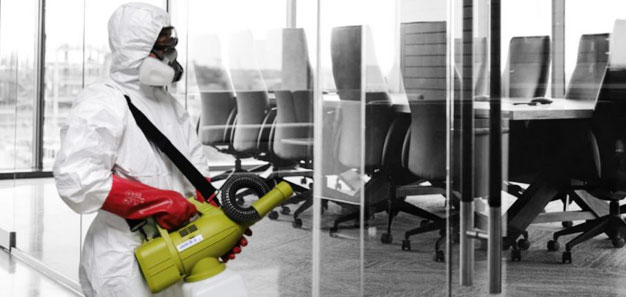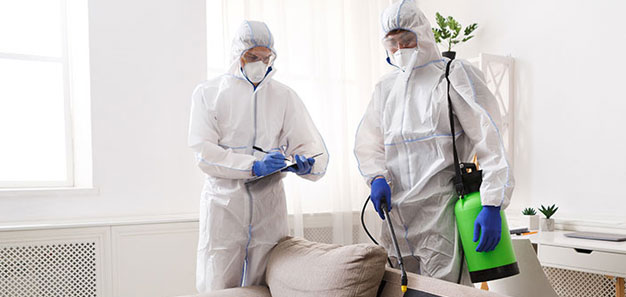 Gives you positive & professional appearance
Entering in a clean & dust free commercial area gives you a positive & professional appearance. The image of your workplace you project to the customer is an important factor in the success of your operation. A clean, sanitation environment which smells sweet & fresh produces the best impact on customer, client & visitors to your enterprise.
Reason to choose Eo Energy commercial cleaning service
With the high work efficiency & best in class service, Eo Energy offers commercial cleaning service at a very affordable price. Also, we are using a toxic-free organic sanitation chemical that is not harmful to the human body as well as friendly with the environment. 
Apart from them, there are several other features of our service. Such as
Long durability
The corporate cleaning services offered by us are present with the feature of long durability. That means our sanitation service for commercial needs not only provide instant output but also effective service to make a commercial environment clean for a long duration.
Quality cleaning
Eo Energy commercial cleaning service provides quality cleaning during the sanitation or disinfection. Apart from the regular cleaning, we provide additional commercial service with quality cleanings such as deep rug and upholstery cleaning to maintain clean air and spotless workplace.

Cost-saving service
Eo Energy sanitization service presents with the feature of best in class service in a very affordable range. Our commercial sanitation workers clean complete 360° area included harder to reach places. During the maintenance or cleaning of commercial space, we also clean furniture, shelving, desks, floors, & make other areas clean from dust & dirt.
Free up storage with proper cleaning
The team of Eo Energy professional cleaning service arrives with all equipment of commercial cleaning & sanitation. Also, we clean out the storage area to place more things in low space. Apart from them, we do all the treatment & polish after completing the cleaning. Which provides a clean & fresh environment for your commercial workspace.
These are a few of the best quality features provides by Eo Energy cleaning services. Also, the customer-oriented services with best in quality commercial sanitation chemical offering long-duration clean & germs free environment in your workplace.
To get more information or want to hire commercial cleaning or sanitation service, you can call or contact us. We ready to offer 24*7 service according to client needs.
So, What are you waiting for?
Contact us to know more about our products & services
Contact us through this form!