Generators are used in almost every field whether it is an industrial area, school, college, hospital or our home. They are very helpful in providing electric power during emergency situations or at the time of power cut. But continuous use of these can cause heating in them. This heat can also damage the essential parts or circuits of a generator.
To overcome this kind of situation a generator needs cooling. Axial flow fans are one of the best media to cool the generator. It helps in the proper ventilation of the generator where the exchange of hot and cold air takes place inside the generator.
Today we will discuss axial flow fans for the proper ventilation and cooling of a generator. So, let's start from the beginning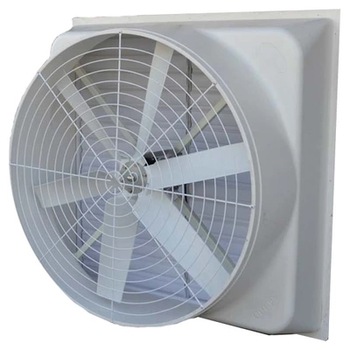 Axial fan
An axial fan is a type of a fan that allows air and gas to flow through it in an axial direction, parallel to the shaft about which the blades rotate. Whenever the blades of the fan rotates a pressure difference is created, this causes the flow of air and gases through the fan. In the case of a generator, it helps in the proper ventilation. For the cooling of an air-cooled generator, an axial flow fan is very important.
Benefits of using axial flow fans
Provides proper ventilation support.
It helps in the cooling of the generator.
Prevents circuits from overheating or short-circuiting
Produce very low sound on using.
It helps in better functioning of the generator.
Increase the shelf-life of a generator.
Where to find the best axial flow fan for the generator?
After having a long discussion now you realize that an axial fan is very important for a generator. Now the main question which triggers in our mind is where to find the best axial fan for our generators. Well, we here at Eoenergy offers the widest range of axial flow fans. They are made by using the latest and advance technology.
You can easily avail these fans for your new and used generator at the best prices. We don't compromise on our product quality and services that's why all the users who have used our products are always happy with our services and quality of the product.
Now let's take a closer look at the characteristics of our axial flow fans which are as follows:
Proper ventilation support.
Spark resistant.
Made by using better and advance technology.
The quality of the fan is properly checked by the experts.
Blades of the fan work perfectly for the better exchange of gases and air inside the generator.
Full warranty support.
Easy to replace.
Reverse flow configuration.
Easy to fit for any kind of generator.
Maintenance is very easy.
Types of axial fans we offer
We offer a matchless variety of axial fans for our customers so they will get a better opportunity to choose the best according to their needs. All of these are very helpful for the cooling purpose of the generator rooms as well as the generator. Different types of axial flow fans provided by our company are as follows:
Tubeaxial fans
Vane axial fans
Smoke & Heat exhaust fans
Paint booth exhaust
Anti-stall fans
Fiberglass axial fans
Propeller type axial fans
What makes us different from others?
There are many other dealers and suppliers in the market but we provide the best and perfect quality product for our customers. By the upliftment of our product and services, we are heading towards the new era of technology, innovation, and the green environment.
Yes, you heard the right green environment because we always make sure that none of our products and service should have a bad effect on environment. For achieving we always try to find new and better by which we can satisfy the needs of our customers and do not have any bad effect on the environment.
Each of our axial fans runs through a proper inspection process by our experienced and well-qualified experts. We also offer minimal support to the customers because we don't want to break the trust of our customers. Full warranty support is available on all of our axial fans whether is for a diesel generator or an electric generator.
Wrapping up
Maybe an axial fan holds a very small place in a generator but this small part plays a very important role. It helps to provide cool air to the circuits and parts of the generator and remove all the hot air that resides inside the generator. It helps to keep the circuit intact and safe from the short-circuiting.
According to your needs, we are able to provide you high-quality axial fans at a very low and effective rate. You can easily avail of our product and services right at the door as we also provide easy doorstep facilities. In case if you are facing any kind of problem then you can easily contact our technical support team.
Our technical support teams are always ready to help our valuable customers. We provide 24*7 customer support service so that no one has to face any kind of problem because of our product performance failure. For more information, you can contact through our toll-free no – +91-9650308753