When a diesel generator is installed at any place whether it is inside the building or outside the building it creates a lot of vibrations and noise. To avoid the noise we commonly use residential silencers or generators canopies but these vibrations can be controlled by using Anti Vibration Mount or AVM pads.
These AVM pads control the shaking of the generator and ensure the safety of both human life and property while functioning. Today we are going to discuss AVM pads and how these are beneficial for our generators.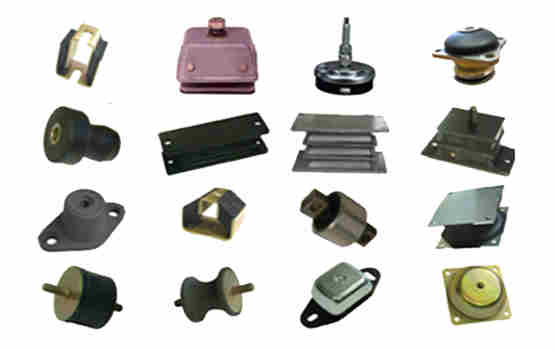 AVM Pads
AVM pads are commonly used in generators for controlling vibrations. Many times we install generators on the upper floors due to a shortage of space but it is not a very good idea as it creates cracks on the building due to shaking. At that time these pads are very useful for us as they can help to prevent the buildings from damaging.
Types of AVM pads we provided
We provide a wide range of AVM pads for our customers according to their needs. These pads can easily be fit into any kind of generator. These are perfect for small households as well as big industrial generators.
Given below is the list of AVM pads which we provide to our customers
Rubber bumper AVM pads
Belkin engine isolator damper rubber mounts
Sandwich mounts
Cushy foot mounts
Bell-shaped AVM pads
Conical anti-vibration mount
Floor mount vibration isolators
Neoprene cork pads
Benefits of Using Our AVM Pads
Extensive Vibration reduction by up to 95%.
Increase the shelf-life of the parts and reduce the maintenance cost of the generator.
Don't have any effect on the pads due to the leakage of the engine oil from the DG Set.
Easy to maintain.
Lesser Breakdown.
Easy to install and no need for grounding.
Easy to move or relocate during the shifting of the generator sets.
No need for the foundation of the floor is capable of carrying the static load.
Why choose our Services?
We offer a wide variety of AVM pads so that you can get maximum benefits and better choices.
Our team will always try to make our valuable customers happy with our product and services. We ensure each and every detail very specifically so that you don't have to face any kind of difficulties.
We will provide all the necessary details given below mentioning why a customer should avail our services
Eoenergy is one of the most cost-effective solutions for the generators.
We don't compromise on the quality of our product
All parts of the generators are check under the surveillance of expert engineers.
Our generators cover all the basic and advanced electricity needs.
Full warranty support on all our products and services.
Warranty
Every person who has experienced our services know that we are one of the most trusted sellers in India. We always make sure that our customers get the best quality of products and always trying to remove the faulty products. In case of any issues are found in our product in the warranty period then we will replace or repair the product without charging any fees.
In the last
We here at Eoenergy helps to fulfill the desire of all the people who wants to buy a generator that can last longer and is also very easy to afford. Meanwhile, all the products which we offer are easy to afford and also avail the maximum benefits to the users.
We make sure that each of our customers will be happy by using our product and no one will have to face any kind of difficulties in the execution of their product. We always work consistently to find new and easy innovations that can help to save your money and to run your generator effortlessly for a long period of time.