We all depend upon the generator to meet the need for electricity during an electricity outage. It just acts like a friend in need during emergency situations. They are widely used in every sector whether it is industrial, commercial, inside a building or in our home as they are very convenient and easy to use.
Most of the generator functions automatically during the power outages but they can also be very hazardous to property and life of the people if standard procedures are not followed during the time of installation. Today we are going to discuss what factors should be considered in mind while installing a Genset generator.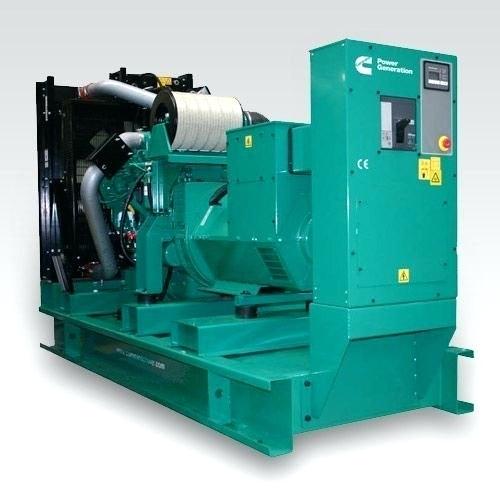 Generator Installation
While Genset installation always makes sure that all the work should be done by an expert. Before installing always make sure that it should follow all the rules and regulations that are very important for the safety of both humans and property.
The National Fire Protection Association has issued several booklets on standard pertaining to standby electric systems. Always make sure that it follows all the rules and regulations regarding the NFPA that are essential for the installation of the generator.
Always make sure that you have the necessary space and requirements so that your generator can run smoothly and effortlessly after installation.
Installation Services We Provide
Here at Eoenergy, we kept each minute details in mind while installing a generator so that it can run smoothly and effortlessly. We always make sure that there is no fault in any of our generators.
Now we will describe the steps we take before installing the silent generator:
Steps Before Installation A Generator
Site Survey – We perform a basic survey of your site free of cost. We check which type of generator is suitable for your site and suits your budget.
Design – We design a schematic diagram to understand the connectivity of the circuits at various phases in the house.
Size and Type Of Generator – After the site survey we will help you to get the best type of generator that can fit in your budget and easily be fitted in the space available.
Genset Installation – Our system engineers are experts in installing any type of generator at any place whether it is in the basement, the roof of the building, on the ships, on the remote highland sites.
Maintenance Of The Generator – We not only provide installation services but we also provide easy maintenance service of all generator parts.
The generator services which we provide can either be fully automatic or manual. We can also build a custom made generator according to user needs and requirements. Some of these are as follows:
Desert Specification – Specially made for desert areas to withstand temperatures up to 55 °C during the day and -10 °C at night.
Extreme Winter Specification – It is made to withstand temperatures of down to -40 °C in winter conditions.
Silent Specification – these types have 75dba or less noise emissions @ 1 meter in open field conditions
Super Silent Specification – these types of generators have 70dbA or less noise emissions at 1 meter in an open field area.
Extreme Silent – They have 65dbA or less noise emissions at 1 meter in open field conditions.
Whisper Silent – They make very less sound and have 60dbA or fewer noise emissions @ 1 meter in open field conditions.
The Support We Offer To Our Customers
We always make sure that our customers are always happy with our products and services. We have a team of experienced engineers and trained experts who are always ready to help you in every situation. They are ready 24*7 to help our valuable customers because customer satisfaction is our main priority or motto.
If you face any kind of problem-related to your new or used generator or there is a fault in any part of the generator then these experts will try to solve your problem in the minimum time span.
We not only provide Genset installation and maintenance service, in fact, we also provide a wide range of generator parts that include canopies, AVM pads, AMF pads, residential silencers and many more. We have a tie-up with different companies like Kirloskar, Mahindra, Tata, etc.
If you are willing to install a Genset and want proper guidance then you can take help from our experts through our toll-free no – +91-9650308753. We will be glad to help you.