Soundproof Silent Generator
(Choose From Top Brands & Model)
Get best price & deal for top sound proof silent genset when there is a real need to keep both noise and vibration levels low. Dial our number 9650308753 to get the best deal & quotes.
Soundproof Silent Generator
Soundproof silent generators are one of the best solutions when there is a real need to keep both noise & vibration low levels. As compared to other fuel engines, the Diesel engine Genset is noisier. If you want to purchase a diesel engine DG Set because of diesel engine efficiency, then a soundproof model is the best option for your power backup.
EO Energy provides a huge range of soundproof silent power Genset from a different kV range. Here you can find a silent generator for home and a generator for industrial applications. The best advantage of these soundless generators, they produce a very low level of noise.
Also, you can choose an acoustic enclosure to reduce the noise of a diesel generator or other fuel generators. This Genset enclosure is specially made by soundproof material, that helps to reduce the sound of generators.
We manufacture the generator according to the CPCB guidelines. Whether you need a standby generator for personal or industrial use, EO Energy technician team will ensure that UPS and inverter generator will be completely compatible.
Our more than 11 years of experience in this field, will ensure your power backup generator is the right fit for you. We check all the required factors to make sure the Genset perfectly supports your emergency power needs, for example, operating temperature, synchronization, future capacity, surge current, and harmonicas.
If you need long term power backup solutions in the event of a power failure, a silent standby generator is always a great addition to any existing UPS plans.
Soundproof Silent Generator we Offer
Portable Silent Generator
Eo Energy offers a wide range of portable silent Generators for your home or small business. This small generator comes with lots of unique features, for example, low noise level, easy handling, low operating cost, and fuel efficiency. Our portable soundless generator is specially designed to provide maximum time power backup for your home or small business electricity appliances.
To ensure their trouble-free performance, our portable soundproof generator is precisely-engineered with the help of ultra-modern techniques and comes with advanced facilities.
Product Specification
Brand
Honda, Mahindra, Ashok Leyland, Koel Green, Cummins, Hyundai, Jackson
Power
Standard
Application
Home, Small Business
Noise Level
Soundproof, Silent
Genset Rating kV
2.5 kV to 35 kV
Cooling System
Air-cooling, Oil-cooling
Fuel Type
Diesel, Petrol, Natural Gas
Number of Cylinder
1
Feature
Portable, silent
Alternator Type
Brushless
Phase
1 Phase or 3 Phase
Output Voltage
180 to 720 Volts
Displacement
480 CC
Enclosure
CPCB-2 compliant
Governor
Mechanical A-2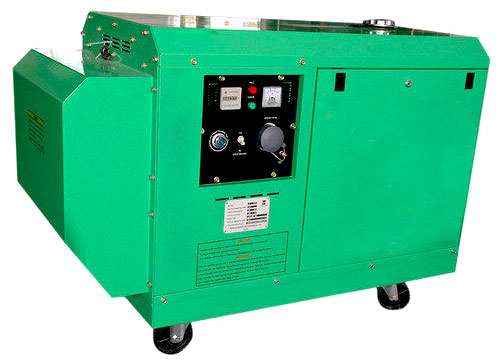 Our Silent single phase and three phase Standby Generator is more popular in the market when we talk about high power requirements. These soundproof emergency generators are mostly used in hospitals, high-rise apartments, IT offices, and other business applications.
EO Energy's soundproof standby Genset gives you a trouble-free operating experience for a long duration. This soundless generator is very useful when your backup power requirement is for a long duration.
Our standby DG Set provides an uninterruptible power supply than a conventional generator. This silent Genset comes with an automatic transfer panel, which is to ensure that you will retain continuity of power in the event of a power failure due to any reason. And when power returns the generator switches over to the mains power supply and returns to the standby mode until the next power outage.
Product Specification
Brand
Ashok Leyland, Cummins, Mahindra, Volvo Penta, Jackson, Hyundai, Honda
Power
100 kV to 500 kV
Cooling System
Water Cooling
Feature
Silent, Soundproof
Body Material
Mild Steel
Application
Business, Industrial, Emergency Services
Alternator
Brushless
Phase
3 Phase
Enclosure
CPCB-2 Compliant
Fuel Type
Diesel, Natural Gas, Propane
Silent Industrial Generator
EO Energy manufacture & supply a wide range of industrial generator for industrial application. Here you will find portable industrial generators to big industrial generators.
Our industrial DG Set is specially designed to fulfil all the power requirements. Before manufacturing & delivering an industrial power generator, we ensure your industrial power requirement, and according to the power wattage requirement, we built this Genset.
Different Types of Industrial Generator We Offer
Silent Industrial Diesel Generator
Our industrial Diesel Generator is more popular because of its long-life, durability, and normally lower operating cost. EO Energy especially builds this Genset to run from 15,000 to 30,000 hours without any major maintenance services.
Product Specification
Brand
Ashok Leyland, Mahindra, Cummins, Greaves, Eicher, Honda, Hyundai
Power Rating
500 kV to 2000 kV
Phase
3 Phase
Fuel Type
Diesel
Aspiration
Turbocharged-LTA aftercooled
Number of Cylinder
16
Alternator
Stamford-LT
Fuel Consumption
291/281 ltr/hr@ 75% load with Rad/HE,390/380 ltr/hr @ 100% load with Rad/HE 390/380 ltr/hr
Power Factor
0.8 (lag)
Harmonic Factor
Better Than 2%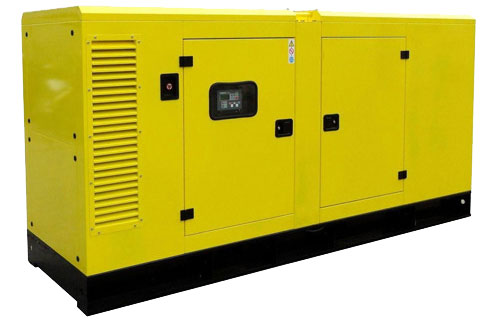 Silent Natural Gas Generator
This silent generator is run on propane or liquefied petroleum gas fuel. This fuel offers the advantage of easy storage below or above ground tanks. Because it's clean-burning property, this fuel reduces the problem with emissions. This gas generator is a little bit expensive in initial purchase but compares to other fuel engine generator, natural gas generators are more durable.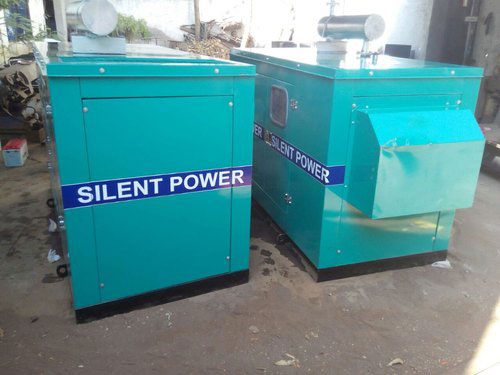 Product Specification
Brand
Ashok Leyland, Cummins, Volvo, Hyundai
Power
500 kV
Application
Industrial
Phase
3 Phase
Noise level
Soundproof
Type
Manual
Cooling system
Water-cooling
Genset type
Silent
Automation Grade
Semi-automatic
Voltage
220-240
Fuel
Natural Gas
Silent Portable Industrial Generator
From the last 11 years, we are engaged in offering a wide range of portable power generators. Our portable generators are mostly used in home power backup, small business applications, and small industrial applications. We offer this power generator in different fuel types like diesel, natural gas, propane, and LPG.
Product Specification
Brand
Ashok Leyland, Mahindra, Cummins, Honda, Jackson, Volvo
Application
Industrial
Genset kV
35 kV to 500 kV
Fuel Type
Diesel, Propane, Gas
Phase
3 Phase
Voltage
415
insulation
H Class
Current
49 A
Duty
Prime
Power Factor
0.8 (lagging)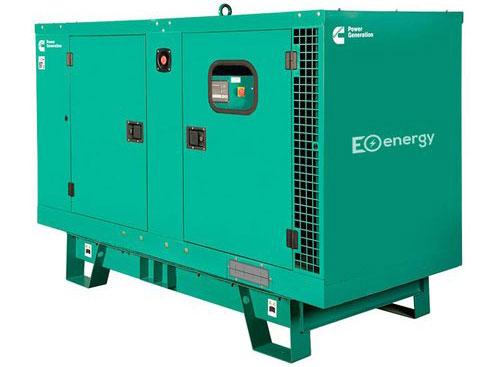 Silent Heavy Fuel Oil Generator
Over the cost of diesel fuel, this heavy fuel oil generator offers significant fuel savings. Due to the use of a small higher speed engine the overall generator size can often be smaller.
Points to Consider when Buying Soundproof Silent Generator
According to the different requirement,  soundproof silent generators present with numbers of features & application. EO Energy shares all the information and features of a silent generator with the customers before selling the generator. 
Here we share a few key features of a soundproof generator, you need to consider before buying one.
Why choose EO Energy to buy Silent Generator
Enriched by our vast experience in generator manufacturing, we are involved in making in enormous quality range of soundproof silent DG Set. our silent generator is especially designed to provide trouble free performance, and the offered range is precisely-engineered with the help of ultra-modern technology. Our domestic generator and commercial generator are easy to install and an ideal match for all purposes.
The key feature of EO Energy Portable Generators
Compact structure

A Strong acoustic enclosure as per requirement

Delivery on time

Reduce noise pollution

Fuel efficiency & durability

Reliable running

Availability with all famous brands

Low operating cost
Apart from this, Eo Energy also deals in other types of soundproof silent Generators, for example, silent petrol generator, silent diesel generator, used silent generator, silent generator on rent, and Air Cooled silent generator.
This all range of soundproof generator comes with several unique features like reliability, fuel efficiency, low noise, and multiple fuel engine option.
For more information related to a soundproof generator or buying an EO Energy silent generator, you can call or contact us. Our team of experts will be happy to help you.
So, What are you waiting for?
Get Latest Price for Top Silent Generator Sets
Contact us through this form!