Want to buy a DG Set canopy for a 12.5 kVA DG Set, We are offering the best in quality & low price 12.5 kVA generator canopy for sale. This portable DG Set canopy Protects your power generator in bad weather or any other situation.
With more than 12 years of experience in the field of generator acoustic enclosure manufacturer in India, EO Energy is the prime distributor of high-quality generator canopy for sale. We design & manufacture silent enclosures for DG Set in the range between generator canopy 10 kVA to 2000 kVA DG Set enclosure.
Our organization is Check & test 12.5 kVA silent enclosure in all parameters and only provides quality products to our precious clients. In short, we are not doing any compromise with the quality of the product. We are working with complete client satisfaction & providing them more user-friendly products.
12.5 kVA generator soundproof enclosure for sale
We design & manufacture the best & affordable 12.5 kVA generator canopy for sale. Also, the generator canopy price for sale is more affordable & low in cost. Our highly configured products are an ideal match for all job locations.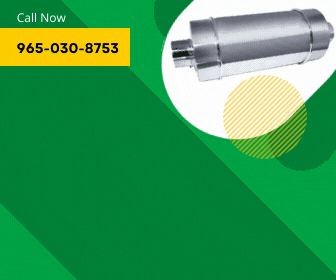 The availability of different sizes & types of generator canopy for sale makes us a prime distributor & acoustic enclosure manufacturer for the 12.5 kVA DG Set. Our quality controlling team inspects all the products very carefully before installation at the client location. So you will not get any difficulty during the operation. Here get an inquiry with the specification & cost of the 12.5 kVA generator silent enclosure for sale.
12.5 kVA generator canopy price & specification
The DG Set 12.5 kVA is mostly using for residential or commercial purposes. This home generator needed more protection & noise control due to its job location. Because when you install a Genset at a residential location, generator sound is always a major challenge. The 12.5 kVA silent diesel generator canopy provides safety as well as reduces the noise of the generator during the operation.
Product specification
| | |
| --- | --- |
| Application | Residential/Commercial |
| Designed for | 12.5 kVA DG Set |
| Material | Mild steel |
| Inbuilt fuel storage | Yes |
| Sound reduction | 25 to 30 dB |
| Surface | Coated surface |
| Frequency | 50 Hz |
| Deals in | New, Used |
| Min. order quantity | 1 |
| | |
12.5 kVA DG Set enclosure- Reason to buy
If you want to increase the life of a diesel generator, canopy for DG Set will help you more. They not only reduce the sound of Genset but also provide complete security against theft, vandalism, or bad weather.
Here get a list of a few best features & reasons to buy an enclosure for a 12.5 kVA generator.
Protect your home or industrial generator from bad weather or any unexpected accidental condition.
DG Set canopy manufacture with high-quality metal which increases the life of the product & makes them antirust & fireproof.
The noiseless & soundproof operation of a DG Set gives you a more hassle-free work experience.
Availability in all brands & sizes of generators provides the opportunity to choose the best canopy for Genset according to the needs.
Why choose EO Energy
We are one of the reputed brand names in the field of generator canopy manufacturer in Delhi NCR. Our quality product range & highly configured Genset canopy is always the best choice for the DG Set.
Here get information on the best features of our services.
The low price of 12.5 kVA generator canopy
Our offering cost of the acoustic enclosure is more reliable & easy to buy as compared to other generator canopy dealers in India. Due to the low price with quality service we are the prime choice for the commercial & industrial clients.
Quality of generator enclosure
We never compromise with the quality of products & only using high-quality material for the manufacturing of 12.5 kVA generator canopy. This will also make them more reliable & strong for all job locations.
Customization option
Apart from the manufacturing of a new canopy for the DG Set, we are also doing the customization in an enclosure for Genset based on the requirements of clients or job locations.
These are a few of the best features of our generator canopy services in India. If you need more information or want to purchase a 12.5 kVA generator canopy, you can call or contact us. Our sales team will provide you more information & help you to find the best deal.