Induction Generator - Latest Models Price Specification & Application
We are offering a wide range of induction generator at best price in India. To get clean & reliable energy, help us to serve you better. Enter your name & phone number. Receive the best quotation & seal the deal.
Looking for the best deal on induction generators at a low price, Now you are landed at the right place. We all know that an induction generator is the best & reliable source to get clean energy during a main grid failure. An induction DG Set requires less maintenance as compared to other power generators. Along with it, the backup units are more economical & easy to use.
EO Energy offers a various range of 3 phase & single-phase induction generators for sale based on the job needs & power requirements. The single-phase DG Set is mainly used to run small homes or commercial appliances when the main grid power supply goes out. Along with the service of self-excited Genset, We are also dealing in rental generators & used DG Set for sale. For more about this backup generator including induction generators for sale, we are providing it here.
How induction generator work
An induction generator or asynchronous generator work with the electrical power system. This backup Genset drives above their synchronous speed by a prime moving motor. Here the prime moving motor is a device that is connected with the self-excited induction Genset to generate torque & required speed to run the motor above its synchronous speed. The external prime mover is used to increase the overall speed of the motor. Also, the frequency regulation is the best feature present with the induction generators. The torque of the induction DG Set is opposite in the direction of the rotor. Because of this, the slip is negative and the induction Genset starts to provide power to the main unit.
Induction generator price list in India- Get the inquiry
We are the wholesale trader & dealer of several ranges of asynchronous generators to fulfill the needs of power in different sectors. Such as induction Genset for home or other business sectors. Here get the list of Induction DG Set for sale with complete & detailed information,
7 kV Single-phase induction generator
Product Specification

Genset Rating
7 kV
Fuel Type
Diesel
Application
Construction, Business, agriculture
Voltage
230 V
Phase
Single-phase
Prime Mover
Diesel-engine
frequency
5-20 kHz
Power flow
Synchronous
Switching Device
IGBT/MOSFET
Voltage Regulation
Closed-loop, Open-loop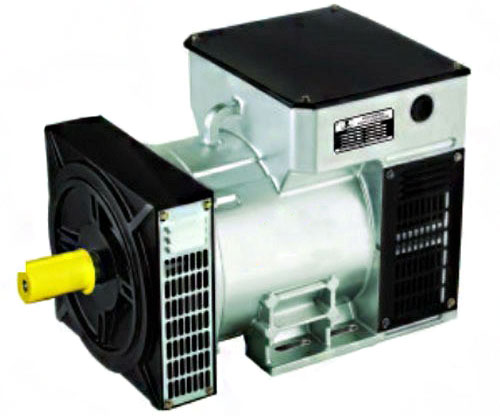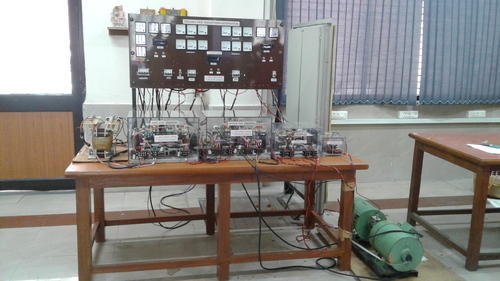 Doubly fed induction generator
Product Specification

Rated Power
9 MW
Frequency
60 Hz
Rated Speed
1500 RPM
Base Voltage
470 V
Application
Business & industrial application
Frequency
5-20 kHz
DC-Link Capacitor
60 Hz
DC-Link Rated Voltage
1200 V
Optimal tip ratio
8.1
Phase
Single-phase, Three-phase
Induction heating generators
Product Specification

Genset Rating
5 kW to 250 kW
Voltage
415 V
Phase
Single-phase, Three-phase
Frequency 
60 Hz
Rated Speed
1500 RPM
Power flow
Synchronous
Application
Home & small business application
Switching Device
IGBT/MOSFET
Design
Compact
Operate as
An induction motor or generator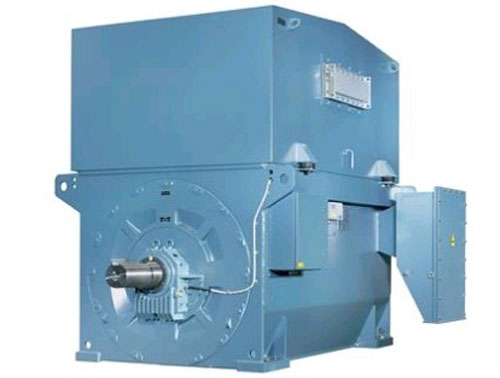 Three-phase induction Generator
Product Specification

Motor-type
Three-phase induction motor
Motor output power
160 kW to 8000 kW
Motor Voltage
690V to 11kV
Operating Frequency
50 Hz / 60 Hz
Degree of protection
IP 55 as standard / IP24
Altitude
Less than 1000 meters
Winding insulation
Class F
Bearings
Anti Friction Bearings / Sleeve Bearings
Operating Speed
Fixed/ Variable Speed
Enclosure
Closed-air, Closed-water
Reasons to buy an induction generator
As compared to other DG Sets, an asynchronous portable generator is more reliable & economical. The variable speed of this DG Set increases the work efficiency & the variable speed of the rotor makes them an ideal choice for wind turbine & micro-hydro machinery.
Benefits of an induction Genset
The rugged & robust design decrease the maintenance cost.

Ordinary cage motor makes them cheaper as compared to other industrial generators.

Continuity in operation without any interruption.

Speed variation according to power needs.

Because of the smaller size of this DG set, you can easily use it in multiple locations.

No need for huge auxiliary equipment to operate this power backup.

Not synchronized with the mains supply as synchronous Genset.

Induction DG sets are designed as self-protection features. It means if any short circuit or faults occur, the excitation will automatically fail and the machine stops itself.
Uses of an induction DG set
At the start of the twentieth century, these DG sets are mostly used between 1960 to '70s, later on, these Gensets are less in use but today they are mostly using power backup in various fields.

These doubly-fed induction generators are mostly used with alternative energy sources, for example, windmills or energy recovery systems in the industrial process.

Also, they are used to supply external power to a load in multiple areas where a transmission line is present.
Things to consider when buying an induction motor power backup
Buying an induction motor Genset is always beneficial to get low cost and clean energy. But before buying it, you need to check a few major things to get the best deal.
EO Energy helps you to find out the best deal based on your power requirement and application of uses.
Voltage
According to the power requirement for a different application, you need to select the right output voltage induction generator. For example: for low power requirements you can go with 115-volt power backup and for industrial applications choose 230+ Volt.
Noise
When you operate a motor it will create some noise, but due to the advanced technology, most the induction motor is present with silent or sound-proof features.
Efficiency
For an induction motor that is greater than 1 HP, the efficiency factor is the most considerable thing. Based on the efficiency of any motor you will understand the energy consumption rate.
Frequency
For good output select a synchronous Genset in the range of frequency from 50 to 60 Hz.
Speed
The rating speed of a generator is also depending on the required power. Adding a speed controller is also beneficial if there is any change in the required RPM.
Power
Understand the total required power for your home or business utilities need. The exact idea about utility power needs will give you the best deal.
Why choose EO Energy to buy induction Power Genset
EO Energy is a prime distributor and wholesale trader of Induction motor Genset in Delhi NCR. Our reliable and trustable customer-oriented service makes us the top leading brand of Genset distributors for the last 11 years.
We always provide a 100% manufacturing warranty with our product. Also, there is very less chance to occur any defect in our power backup, but in case any technical fault comes we provide free-of-cost maintenance with door-step service.
Key features of our induction generator
Compact structure makes them great in design.

Present with an acoustic enclosure to protect from bad weather.

Product delivery on time.

Energy-efficient.

Availability with all manufacturing brands.

Low operating & maintenance costs.
To get more information about Induction motor power backup or want to buy a new one, you can call or contact us. Our sales team will assist you in a short notice period and provide you the brief information about the product.
So, What are you waiting for?
Get Latest Price for Top Induction Generator Sets
Contact us through this form!