Generator Rental Service Provider
We are offering best sound proof power generating sets on hire & rent in Noida Delhi NCR regions. Help us serve you better. Enter your name & phone number. Receive the best quotation & seal the deal.
Generator on Rent: Complete Range of Rental Power Services
With the critical support of temporary power backup, EO Energy Rental power service provides a generator on rent in more than 250 locations at the PAN India network. We offer a complete range of rental power Genset & utility solutions in the best rental Genset prices.
Our reliable rental generator built especially under the complete requirement of the rental power industry. These DG sets on rent are able to give high-quality performance also in worst weather conditions, such as extreme heat or cold conditions in different parts of India.
Highly experienced team of engineers & service technicians of our organization, support in all Genset parts availability and maintenance during power backup hiring duration. Also, the time duration between order and supply of rental power backup is very less in PAN India locations. When you are thinking generator rental near me, we are the best & trusted option for temporary generator.
We provide Genset hire services from more than 11 years and serving diesel generators on rent in companies, industry, offices, construction sites, personal use, and emergency rental power services in hospitals. EO Energy is one of the popular names in Delhi NCR for generator sale & rental services. All our rental power equipment manufacture based on the latest technology and follow modern architecture to fulfill the complete requirement of industrial power.
The range of available rental DG Set presents with lots of features and the latest technology. Here you will get more information about our temporary power backup.
HIRE GENSET ON RENT FROM TOP BRANDS
The most prominent advantage of using a rental generator comes with start-up companies, which need sustainability and independence with their long term funds. Rental generators are best for cost-cutting and maintenance cost and time. All you need is to hire a generator from us, pay for it and other work will be on the shoulders of our team for the smooth flow of your power supply. Get the quotes right away for the best in class generators services on rent.
Rental Generators: Features & Quality
We provide our generator hire services for industrial purposes as well as other place, where the need for temporary power backup is required. These rental power services include rental diesel Genset or portable generator on rent are highly fuel-efficient, cost-efficient, and also they provide a seamless power solution to the renter. Due to our trusted & reliable service, we are prime choice of generator on rent in Noida, Ghaziabad, & Delhi NCR. Also, our generator hire charges is more economical & easy to rent.
Key Features of Our Rental DG Set
Range of portable power generators on hire are standard in design, so you can easily shift from one location to another. This Genset on rent is high-demanding in the construction site & other temporary job areas.
Our generator rental cost is very cheap compared to other competitors in the market. Also, you can find rental Genset per day at a very low cost. We believe in quality service of temporary power backup.
Silent power generators on rent are present with a very low level of noise pollution. That means you can't face the irritating sound of the diesel generator and operate it very smoothly.
The package of a Genset on rent is present with flexible features. In short, we charge only according to your Genset uses. Also, if you hire a power backup for a long duration, we offer an extra discount.
EO Energy offers several ranges of DG on rent to fulfill all power requirements. Also, if you need more temporary power for your site, we provide load-on-demand set-up. This will help in all temporary power needs.
Rental power units come with the cost-effective feature, it means when you hire a Genset on rent, the initial cost of rental DG Set is low as compared to buying a new one. This will help your business fiancially.
Our Generator Rental Services
We are one the largest generator on rent service provider in Delhi NCR. Here you will find portable generator rental, power generator rental, inverter generator rental, and commercial generator rental service at affordable buying cost. Our offering generator rental price is more affordable as compare to other rental Genset service provider in Delhi. Also, the availability in various kVA range such as rental 5 kVA to 500 kVA DG Set give the opportunity to choose the best DG according to the needs.
Diesel Rental Generator Specification
EO Energy offers Diesel rental Genset price with easy to buy feature. This rental DG Set present in various kVA ranges such as rental Genset for a home in 2 kVA to 10 kVA, rental commercial DG in the range between 15 kVA to 40 kVA, and industrial rental generator 62.5 kVA, 100 kVA, 125 kVA, 500 kVA rental DG. Here get an inquiry on the generator on rent price & specification.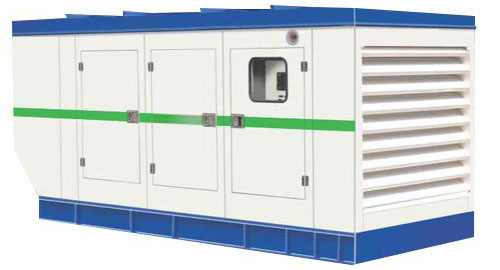 Product Specification
DG Set Rating
5 kVA to 500 kVA
Voltage
220 to 415 V
Fuel Type
Diesel
Aspiration
TA
Bore*Stroke
118*135 (mm)
Fuel Tank Capacity
460 Liter
Class of Governing
G3
Insulation Class
Class H
No. of Cylinders
1 to 6
Power factor
0.8 Lagging
Frequency
50 HZ
Level of Noise
Less Than 75 dBA
Rated Output
183 KW,248 HP
Coolant capacity
32 Liter
Cooling System
Oil Colling
Ingression
IP 23
Alternator Efficiency
93 (at 100% load),93.6 (at 75% load)
Short Circuit Ratio
0.53
Engine Cubic
8.86 Liter
Brand
Mahindra, Volvo Penta, Cummins, etc
A power rental Genset is the best way to get continuous external energy during a power outage. Our power generators are always the prime choice for mid-level or big businesses. The high power rating of this rental power Genset is able to run large electrical equipment such as DG on rent 82.5 kVA, 160 kVA, 180 kVA, 250 kVA, and 1000 kVA. Here get an inquiry on this rental power DG Set.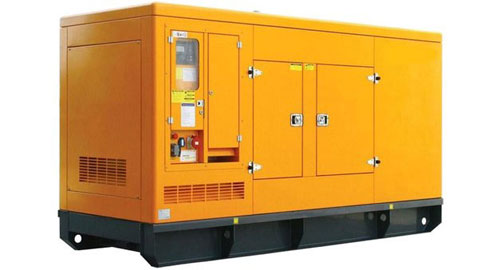 Product Specification
Power Rating 
125 to 1000 kVA
Voltage
415 V
Noise Level
Silent or soundproof
Cooling System
Air-cooling
Fuel Type
High-Speed Diesel
No. of Cylinder
3
Bore*Stroke
102*120 (mm)
No. of Phase
3
Fuel Tank Capacity
100 Liter
Duty
Prime
Displacement
2945 CC
Aspiration
Turbo-Charged Inter-Cooled
Compression Ratio
17:1
Cooling Type
Air Cooled
Lube Oil
9.5 Liter
Acoustic
PU FR- Acoustic Form
Alternator Volt
240 V AC,415 V AC
Air Cleaner
Dry Type
Insulation
Class H
Brand
Escorts, Koel, Honda, Mahindra, etc
Because of low noise pollution, our silent generators are more demanding in corporate houses, shopping malls, hospitals, and home utility applications. We are offering best in quality silent generator on rent in Delhi, Noida, and Gurgaon.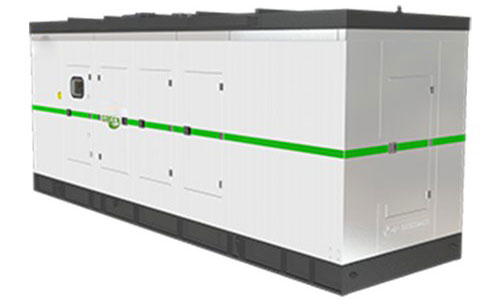 Product Specification
Power Rating
25 to 250 kVA
Voltage
415V
Colling System
Air-Cooled
Aspiration
TA
Noise Level
Less Than 75 dBA
Class of Governing
G3
No. of Cylinders
6
Cooling Capacity
31.8 Ltrs
Power Factor
0.8 Lagging
Frequency
50 Hz
Rated Output
228 kW
Lube Oil Change Period
500 Hour
Lube Oil Sump Period
27 Ltrs
Engine Cubic Capacity
8.86 Ltrs
Fuel Type
Diesel
Duty
Prime
Rated Speed
3000 RPM
Phase 
3 Phase
Type 
Automatic
Brand
Mahindra, Kirloskar, Kohler, etc
Small Home Genset on Rent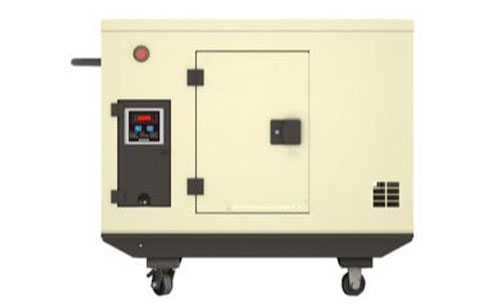 Product Specification
Power
3kVA to 10kVA
Noise Level
Soundproof-Silent
Fuel Type
Diesel, Gasoline, Natural Gas
Output Type
AC Single Phase & AC Three Phase
Insulation
Class H
Frequency
50 Hz
Alternator Type
2 Pole
No. of Cylinder
1
Rated Speed
3000
Bore*Stroke
86*76
Fuel Tank Capacity
15 liter approx
Phase
Single Phase & Three Phase
Application
Home or Small Business Application
Condition
New
Voltage
230V
Colling System
Air-Cooled & Oil-Cooled
Sound Level
Less than 70 DBA
Fuel Consumption
1 ltr./hour @ 100% load,
Type
Automatic, Semi-automatic
Brands
Kohler, Honda, Koel, Cummins, etc
Portable Power Backup on Hire
Portable Power DG on Rent is mostly used in the temporary location, where the external power is not required for a long duration. Such as construction sites & other temporary job locations. Here get an inquiry on portable rental DG Set price & specification.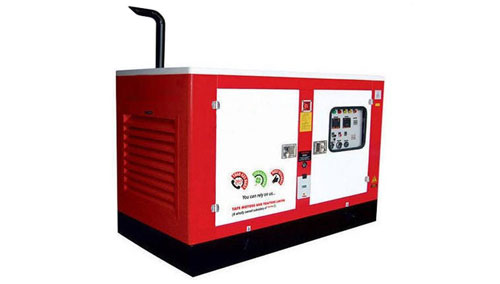 Product Specification
Power rating
25 kVA to 500 kVA
Cooling System
Air & Water Colled
Fuel Tank
100 to 150 Liter
Voltage
230/240V, 415V
Power Factor
0.8 lagging
Insulation
Class H
No. of Cylinder
2 to 6
Bore*Stroke
100*125
Nature of Aspiration
Naturally Aspirated
Compression Ratio
17:1
Type of Governor
Mechanical
Phase
Single Phase, 3 Phase
Consumption
3.20 Ltr/h (at 100% load), 2.53 Ltr/h
Duty
Prime
Rated Speed
1500 RPM
Frequency
50 Hz
Starting System
Electrical
Noise Level
Silent
Fuel Type
Diesel, Gas
Brand
Mahindra, Ashok Leyland, Koel, etc
Industrial Diesel Generator on Rent
EO Energy provides different kVA range of industrial diesel Genset for various industrial applications. Our offering price of industrial rental generators is more affordable & easy to buy. Here get an inquiry on this rental DG Set cost & specification.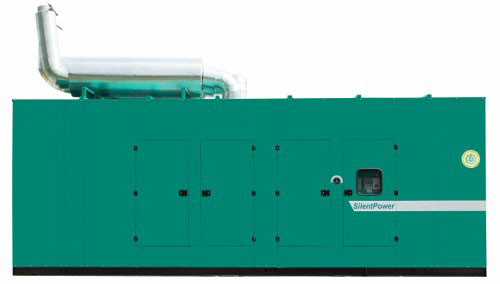 Product Specification
Power Rating
250 kVA to 2000kVA
Fuel Type
High-Speed Diesel 
No. of Phase
3
Aspiration
Turbocharged After-colled
Current
1126 A
Exhaust Temperature
521 Deg C
Piston Speed
7.95 m/s
Starting System
24 V DC Electrical
Number of Cylinder
6 to 16
Compression Ratio
16.7:1
Enclosure
IP 23
Stator Winding
Double Layer Lap
Insulation Class
H Class
Rotor Balancing
Dynamically Balanced
Duty
Prime
Power Factor
0.8 Lagging
Power for Rated kV
960 bhp
Bore*Stroke
159*159 (mm)
Alternator
Stamford
Brands
Cummins, Mahindra, Eicher, etc
Why choose our genset rental service
We are all familiar with renting services such as renting a car or house, but most people didn't understand how to rent a generator. When you hire a rental Genset service, there are so many aspects that come. Any person or business renting a DG Set must be understood as a few basic things.
Reason to Renting a Generator​
Renting a DG set brings a number of benefits for your business. A person or any business that hires a generator on rent has no need to pay a heavy amount, the rental owner just pays an initial amount of Genset hiring cost. So it will helpfully reduce the financial cost of any startup. So the renting business owner utilizes the rest of the amount in favor of business. Also, the rental Genset service provider offers to take care of maintenance, servicing, and any breakdown in the backup power rental duration.
When to Hire a Genset
Hiring a power backup on rent or buying a new one totally depends on your external power requirement. If your power needs are temporary, then renting a DG Set is always the best option as compared to buying new power backup. But always you need to calculate the total cost of rental Genset in hiring duration. If rental Genset cost is higher or equal to the new one, then buy a new one is more beneficial, if you are looking for a power backup for permanent installation. We also deals in new power backup. For detail information call or contact.
Expectation of Renting a Power Backup
Because of business growth prospects, diesel generator rental service is the best option. Due to its reliable power services, and ability in continuity of power in various sectors such as residential, commercial or industrial, a temporary backup power plays an important role. Also, In Different applications or various sectors such as oil & gas, shipping, telecom, construction, infrastructure, hotels and healthcare truly depend on the Genset renting business. That complete all expectation.
Advantage of Hiring a Genset
A silent generator on rent is present with a number of advantages. Some of them are as follows
Fast & easy availability of rental 
generator
Very rare maintenance
cost
Easy availability of
substitution
The configuration flexibility
of a rental DG Set
With more than 11 years of experience in rental power services, EO Energy provides a huge range of rental power units for temporary power backup. Also, we offer a full range of small rental generators to industrial diesel generators on rent. All our temporary power units and equipment directly came from the manufacturing unit. We provide our customers, a brand new generator on rent. 
Apart from this, our technician team takes care of all electrification installation & fulfill the demand of all organizational needs in all aspects.
We design & deliver rental Genset as per the client's needs. if they want any external modification in rental DG Set, we do.
Key Features of EO Energy Rental Genset
The range of silent rental DG Set provides continuous, cleaner, silent, and more efficient energy.

Our small portable generator and diesel power backup for industrial applications strictly follow the safety & emission standards.

We keep our power Genset in standby mode at Noida location. So the availability of generators on rent in Noida or Delhi NCR is very high.

EO Energy deals in the small home generator on rent (rental DG Set from 2kV to 25kV) and also deals in standby Genset or industrial diesel power backup.

For low noise applications, we provide a soundproof diesel power Genset or gas generator on rent.

Remote monitoring feature to serve continuous power & reliability.

Provide the cost-efficiency with the load on demand set up for different power demands

Load on demand set-ups for variable power demands and also ensure the cost-efficiency.
Apart from this, our highly experienced team of technicians provides complete support in the DG Set rental duration such as Genset maintenance or any repair. We also deal with a new and second-hand generator from the range between 5 kV to 2500 kV.
We are committed to providing high-quality and fuel-efficient residential, commercial & industrial generators on rent in various locations of Delhi NCR such as Delhi, Noida, Ghaziabad, Faridabad, Gurgaon.
For more information or hire a Genset you can contact us, our sales team will quickly respond & happy to help you.
So, What are you waiting for?
Get Latest Price for Top Diesel Generator Sets
Contact us through this form!