Canopy for DG Set is offering complete protection to your diesel generator from bad weather, vandalism, or against the thief. There is so many generator canopy manufacturer who offers best in class product with high-quality components. But which canopy is best for your DG Set, is totally dependent on the generator type & size.
Also, we use the generator canopy to reduce the sound of the diesel generator as well as the vibration of Genset. These canopies are beneficial to protect your Genset from rust water, wind soil, and things that affect the Genset.
We all are using portable or large size generators to get continuous electric supply at our home, office, or industrial space. But ensuring the security of DG Set is always a major concern for all of us. There are so many types of generators we are using in our daily life. The types of Genset depend on size, fuel type, and power output.
So that according to the Genset safety requirement, generator canopy manufacturers design and manufacture various kinds of canopies. Such as generator canopy 10 kVA to 2000 KVA Genset canopy.
Why we need a generator canopy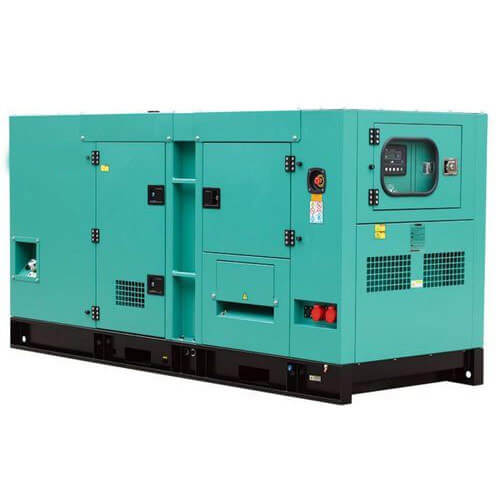 According to the feature of diesel generator, there is no essential requirement for a canopy to the generator. This is not used to run or produce electricity. But to increase the shelf life of power generator Genset canopy is the most powerful & essential thing. Also, without canopy, your machine is an open set & this looks more chipper as compare to Genset which are enclosed.
So why we put a canopy over the generator? Well, the answer is there are serval reasons to buy a Generator enclosure but most people buy it to increase the shelf life of the generator & reduce noise pollution.
The open sets are sound very loud, and due to its heavy sound, these diesel generators are installed at the basement or roof side of commercial space. But with the help of soundproof canopy, you can reduce generator sound at 50 to 70 dBA. These standard sound of a generator is good for industrial or home generator.
The other reason to buy a DG Set canopy, it protects the engine & other components of generators against the outside elements. As we previously mentioned, many businesses prefer to place their power generator on the roof or outside the commercial building. And due to this reason, the Genset is exposed to the wind & rain. But placing a canopy over the DG Set unit provides the safety against all these harmful particles. Also, it should reduce the amount of maintenance which require to run an industrial or home standby generator.
How Genset canopy reduces the noise level of a DG Set
As we know in today's generation a DG Set is a more essential & helpful product for home, business, and commercial sectors. However, most of the generators are producing a high level of noise during the operation. This irritating noise is also responsible for the human body problems. So before buying a DG Set you must understand the standard norms of a permissible noise level of a diesel generator. Also. it helps you to choose a suitable & idle Genset for various use.
Noise level for a DG Set
The unwanted sound of a generator creates unwanted irritation & pain in the human ear. Also, due to its loud noise, no one is comfortable to work at DG Set installed location. The noise level of any machine is referred to as decibel levels. And a human error can tolerate noise level up to 80 to 85 dBA but more than this will affect badly. The sound level is more than 80 dBA is considered a loud voice. So that all machine which is operating in the human living area follow the acceptable noise norms to maintain the good atmosphere for the people living around.
Generator canopy manufacturer in Delhi NCR
There are so many companies that are offering the best in design canopy for DG Set in Delhi NCR. Apart from all these manufacturer units, EO Energy offering high quality & the best range of generator canopy for sale.
For more information, you can go through the link: Generator canopy
We follow all the standard norms during the production of the canopy and offering an eco-friendly and peaceful work environment.
Standard dBA norms we follow,
| | | |
| --- | --- | --- |
| Zone | Permissible noise level at day(dBA) | Permissible noise level at night (dBA) |
| Industrial zone | 75 | 70 |
| Commercial zone | 65 | 55 |
| Residential zone | 55 | 45 |
| Silent zone | 50 | 40 |
Things to consider before purchasing a canopy from generator canopy manufacture
You need to consider a few important points before buying a DG Set canopy. Here the list of some important points you need to understand.
Summary
A generator canopy is offering the best DG Set protection for running power backup in every sector. There is so many generator canopy manufacturer who deals in the best in quality soundproof generator enclosure. But before buying a canopy you need to consider a few important about it. Which is beneficial to have a great deal.
Here in this blog, we share the basic knowledge of the Genset enclosure. Also, the DG Set enclosure price is based on the design & material type which is used in the canopy. There are many companies offering various types of an enclosure with their different qualities & function.