Buy silent canopy for industrial DG Set & protect your industrial generator against bad weather, theft & vandalism. Here we are offering the best in quality 160 kVA generator canopy for sale in India. Our high-quality power generator enclosure provides unmatched performance with long-duration service. Also, our highly qualified team of technicians design & manufacture industrial Genset enclosure with the latest & modern technology.
Our highly modern manufacturing plant for the DG Set canopy manufactures all the products according to the client's needs. That means trading & manufacturing of enclosure service of EO Energy give the opportunity to do any type of modification in DG Set canopy. Our organization is one of the reputed & trusted service providers of silent generator enclosure in India. Our product range includes manufacturer, wholesaler, trader of DG Set, Diesel Generator, Power Generator, Mobile Generator and also service Provider of Generator On Hire and maintenance service, etc.
Here get the inquiry for 160 kVA silent DG Set enclosure price & specification.
160 kVA generator canopy price & specifications
Get the inquiry for silent & weatherproof enclosure for 160 kVA generator. Our reputed organization provides highly reliable & best in design canopy for industrial DG Set. Also, the rugged & robust design of this canopy makes your Genset more efficient at the worst job location or any weather condition. Apart from the manufacturing, here you will also get the service for DG Set installation & maintenance including Genset on hire & used generator for sale in India. Get the detailed inquiry for the price & specification of the 160 kVA DG Set canopy.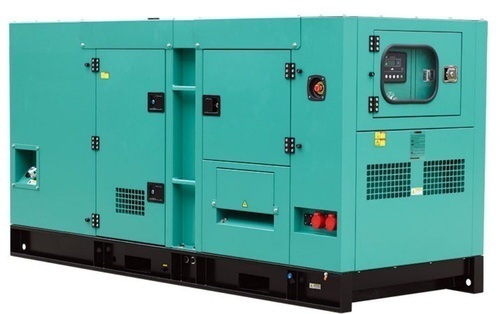 Product Specification:
| | |
| --- | --- |
| Canopy for | 160 kVA DG Set |
| Material | Mild steel, Iron |
| Surface | Paint coated |
| Frequency | 50 Hz |
| Grade | Commercial |
| Application | Industrial |
| Color | Multi color |
| Waterproof | Yes |
| Delivery time | 1 week |
| Min. order quantity | 1 |
Features & benefits of industrial DG Set canopy- Reason to buy
To protect your industrial backup generator against bad weather & make them new for a long duration, we suggest buying a generator canopy is always beneficial. This DG Set canopy provides complete protection & makes sure that DG Set performs very well. Also, the cooling feature of this canopy maintains the temperature of an engine during the long duration of running hours. Apart from the cooling & ventilation, they make backup Genset as a silent generator. That feature is very helpful when you are using DG Set near a residential area. A few other most beneficial features of this product.
Why EO Energy
With the experience of more than 13 years, EO Energy engaged in offering soundproofing solution services. Our company has a mission to constantly improve the products in terms of design, quality & performance. The turbo roof ventilators and wind air turbo ventilators are used in industrial establishments to exhaust dust and fumes out of the inner-closed premises. All the range of DG Set canopy offered by our company completely checks & tested in all parameters. Our team of highly qualified technicians & other service providers always use the modern & latest technology during the manufacturing.
Our offered product is extensively recommended for excellent strength, pleasant appearances, remarkable quality, and many other features. It is highly reliable to protect the generator from ever-changing weather conditions. Furthermore, it controls the overheating of the engine. A few other feature of our service,
These are a few of the best features of our generator canopy manufacturing & tradership in India. For more information or want to buy a 160 kVA generator canopy call us. Our sales team will provide you detailed information with price & product details.