With several years of experience in the manufacturing of silent canopy for DG Set, we are the largest wholesale trader & supplier of Genset enclosure in Delhi & India. Our canopy is present with great efficiency to absorb the sound of machines. Also, the arrangement of proper ventilation & cooling fan makes them more ideal for all high-rated Genset. Our highly qualified team of technicians designs a 180 kVA generator canopy according to the needs of the job or DG Set. That means if you need to do any changes or modifications to the DG Set canopy, we will surely do it.
To manufacture the latest design & high-quality products for the clients, EO Energy has an excellent track record to provide quality service with customer satisfaction. Here you get the complete inquiry for Genset canopy in all makes & models of generators. All our products pass all quality tests before installation at the client's job location. Also, the long duration warranty of our products is one of the best features. Apart from the manufacturing of the best in design 180 kVA generator canopy, we are also dealing in various types of DG Set including diesel generator, portable, industrial & standby Genset in various kVA range.
180 kVA industrial diesel generator enclosure for sale- Price & specification
Get the inquiry for 180 kVA Genset canopy price detail. Here we are offering a rugged & robust design generator canopy to increase the life & reduce the noise of the DG Set. All our products are highly inspected in all parameters & under the observation of qualified teams. Also, if you get any issues during the operation our technical department offering you the doorstep service. We provide complete service from installation to maintenance. Here get the detailed inquiry for the canopy price of the 180 kVA generator including product details.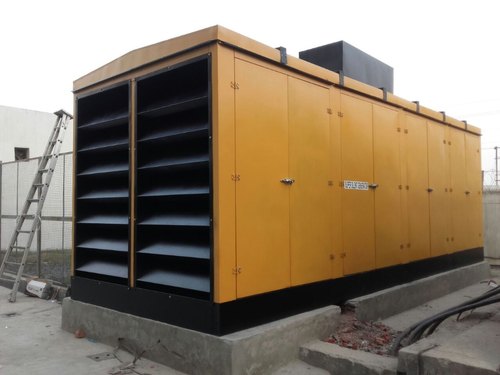 Product Specification: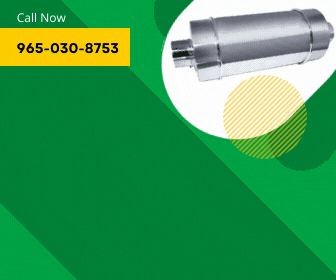 | | |
| --- | --- |
| Enclosure for | 180 kVA Genset |
| Application | Noiseless, Weatherproof |
| Material | Stainless steel, Iron |
| Frequency | 50 Hz |
| Surface | Color coated |
| Color option | Multicolor |
| Used in | Industrial sector |
| External fuel tank | Yes |
| Size | Standard |
| Min. order quantity | 1 |
Reason to buy a canopy for DG Set
To protect the generator against bad weather, theft & vandalism, a DG Set canopy plays an important role. This enclosure is helpful to increase the shelf life of Genset as well as reduce the noise & make them silent DG Set. This soundproof canopy is more useful when you run a DG Set at an open area or any residential location. The proper cooling & ventilation architecture manages the temperature & gives the prevention against any failure. A few other best features of the DG Set canopy.
Protect the DG Set engine & other components against small particles, dust, or microbes.
Due to the external fuel tank availability, the diesel generator continuously operates for a long duration.
Most of the generator canopy present with moving wheels so you can easily shift your portable generator from one job location to another.
Easy to install due to its compatible design.
Modified according to the job or client's needs.
EO Energy Genset Enclosure service- Why choose us
EO Energy is the largest manufacturer of the highly efficient acoustic enclosure, DG Set cabin, soundproof/weatherproof canopy & much more. All the products are manufactured using high-quality raw material under the observation of experienced experts. Our products are highly demanding due to their reliable & robust performance. Also, the low maintenance cost & long duration warranty make them more ideal for all power needs. We are also the service provider of canopy repair & Genset installation service.
Apart from the manufacturing of silent enclosure, we also offer diesel generators in the range between 10 kVA to 2000 kVA industrial Genset. Here get the list of a few of the best features of our services.
Low cost of DG Set canopy as compared to other manufacturers & service providers.
Customization & canopy modification feature based on client needs.
Availability for all categories, types & designs of generators.
Specially designed with the ventilation, cooling & silent feature.
After-sales, service for the canopy maintenance & parts support.
These are a few of the best features offered by our organization with the service of a 180 kVA generator canopy in India. Also, you will get the inquiry for used DG Set for sale & rental DG Set on hire for temporary power needs. For more information or want to buy a DG Set enclosure, call us. Our sales expert will provide you detailed information on the price & specification of the industrial Genset canopy for the 180 kVA DG Set.