Are you looking for a DG Set enclosure to protect your diesel generator against bad weather, theft & vandalism?. You are at the right place, Here get the detailed inquiry for the 200 kVA generator canopy price in India. We are one of the most trusted manufacturers of generator canopies in India. Our highly skilled team of technicians designs & manufacture easy-to-install & tough in design Genset enclosure with various manufacturing design. Due to their powerful manufacturing design, they provide the insurance of Genset performance at the worst job location or any weather condition. Also, the modern technology sound observation system of our enclosure makes this a more silent generator with vibration-free features.
EO Energy design all the products based on the needs of jobs & requirements of the client. That means with our service you will get the opportunity to make any change or modification in the silent enclosure. Due to the superior quality products, affordable price, easy to use, sturdy, durable & many other attributes, our organization is the prime distributor & supplier of the silent enclosure. Apart from the manufacturing of generator canopy, Eo Energy also deals in various types, models & different kVA ranges of power generators for sale in India along with the service of used Genset & rental DG Set on hire.
Silent enclosure 200 kVA DG Set- Get a detailed inquiry
Get the inquiry for a 200 kVA generator canopy price in India with the product specification. Buy the best in design silent DG Set canopy at an affordable cost. All the enclosures manufactured by our organization are tested in all parameters before installation. Also, our qualified team of technicians will provide you complete door-step service from canopy installation to maintenance. Here get the detailed information with price & specification of the 200 kVA silent DG Set enclosure.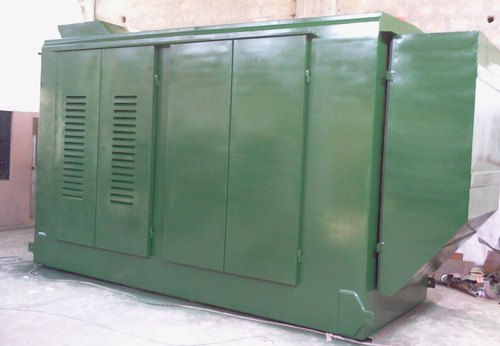 Product Specification: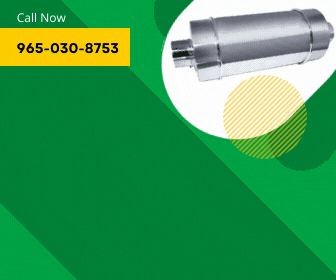 | | |
| --- | --- |
| Canopy designed for | 200 kVA DG Set |
| Design | Standard |
| Color option | Multicolor |
| Frequency | 50 Hz |
| Application | Industrial sector |
| Surface | Color coated |
| Feature | Soundproof/Weatherproof |
| Material | Iron & stainless steel |
| External fuel tank | Yes |
| Min. order quantity | 1 |
Reason to buy silent DG Set canopy: Features & benefits
To reduce the noise of DG Set as well as protect them against various weather conditions having a Genset canopy is the best solution. An industrial backup generator enclosure design to provide modern technology which provides the proper cooling & ventilation to the Genset. Also, they make this power backup as a potable DG Set. So you can easily shift it from one location to another. As we know that small dust particles are one of the main causes that harm your Genset engine mostly. Due to these harmful particles, your Genset is not responding in a proper manner & it will also increase the maintenance cost of a generator. But having a silent & weatherproof enclosure increases the priority of diesel generator safety. Here a few other best features of the 200 kVA generator canopy.
Reduce the noise of the generator from 50 to 60% from the original sound.
Protect the generator parts & components against all weather conditions.
Increase the performance & efficiency of industrial diesel generators.
Provide the portability feature to easily relocate backup Genset from one location to another.
The modern ventilation system of Genset maintains the temperature during the operation.
Provide safety against theft & vandalism & increase the shelf-life of Genset.
Reason to choose EO Energy Genset canopy service
EO Energy power solution & engineering service is a well-known & reputed industrial leader in the manufacturing of generator canopy in India. All the products design & manufacture under the observation of experienced experts. Also, the highly knowledgeable team of technicians always using the latest technology to make them more efficient & high-quality for all job needs.
We are an individual-based firm that highly engaged in the trading, supplying & distributing of 3 phase & single-phase DG Sets in various fuel engines. A few other best features of our service,
The offering cost of all products is very low as compared to other Genset service providers & generator canopy manufacturers in India.
Along with the various service such as used & rental DG Set, we provide silent & weatherproof enclosure.
Offering complete service from installation to the maintenance of power solution.
You can also get the inquiry for 100% genuine & original company manufacturer parts of canopy & DG Set.
Flexibility in product features gives the opportunity to choose a DG Set according to the job needs.
Long duration warranty with all products.
Modification in canopy & used generator based on the client needs.
These are a few of the best features of power solution & DG Set canopy manufacturing service in India. Apart from the manufacturing of the best in design Genset canopy, EO Energy also offered all types & manufacturing brands of industrial & home generators for sale. Also, we offer service for the rental & used Genset in India. For more information on canopy 200 kVA generator price call us. Our sales executive will provide you detailed information with price & product specifications.