Single Phase Generator at Best Price in India
Get the best deal & fair price on top single phase generator. We are power leader that deal with diesel and natural gas engines, generator sets and related services.
Want to buy DG Sets with single-phase power outputs, here get the best inquiry for single-phase generators for sale in various manufacturing brands. Our firm is the authorized dealer & distributor of low-cost power Genset for sale in all kVA ranges. The range of single-phase Genset we offer is highly efficient & best for all job types with their quality output. Our team of qualified technicians inspects the Genset in all parameters before installing it at the client's job location. This Genset produces a single-phase voltage that alternates continuously. Also, the level of voltage varies because a single-phase DG Set generates a single wave throughout its complete cycle. The up & down of the waves is one major cause of the power level drop in throughout the process. These waves are undetectable through the naked eye.
For smaller operations in rural or small residential areas, this single-phase generator is very useful for lighting small equipment or tool. A single-phase generator didn't require constant high voltage power. This Genset can provide efficient power at a low cost. You can operate this DG Set anywhere from 120 to 240 volts. Our wide range of portable generators starts from 1 kV to 45 kV in a single-phase voltage connection. These generators are available in different fuel engine range like petrol, diesel, natural gas, LPG, and kerosene.
Our huge inventory has the best range of both silent Genset & non-silent versions of DG Set with an acoustic enclosure. The soundproof single-phase generators are EURO-2 & ICAT certified.
Single-Phase Generator Price & Specification- DG Set For Sale
Get the best inquiry for low-cost single-phase generators for sale in Delhi NCR & PAN India locations. Availability of all brands Genset under one roof such as Kirloskar, Honda, Koel, Mahindra & many other brands. All offering range of single-phase electric generators directly came from the manufacturing units & after complete inspection, through the experts, the product departs at the client job location. Here choose the top brands of single-phase generators in various types & features.
Single-Phase Petrol Generator For Sale
Buy petrol engine single-phase DG Set to power electric equipment during the planned or unplanned main grid failure. The petrol engine emits a very low amount of polluted particles & harmful gases which make them more ecofriendly & great for the environment. Also, the compact & lightweight design of this backup Genset added extra benefits such as easy to relocate from one location to another. The continually optimized engine offers high performance & effective cooling system. That ensures a pure, safe & stable power supply. Here get the detailed information with specifications & availability in different models,
Product Specification
Brand
Ashok Leyland, Mahindra, Cummins,
Engine
6.5 OHV, Recoil Starter
Cooling System
Air-cooled
Rated Watts
3600 Watts @ 75% Capacity
Surge Watts
4000 Watts
Run Time
8 hour @ 50% Load
DC Output
12V @ 8.3 amps
Starting System
Recoil Starter
Fuel Type
Petrol
Load rpm
3000 rpm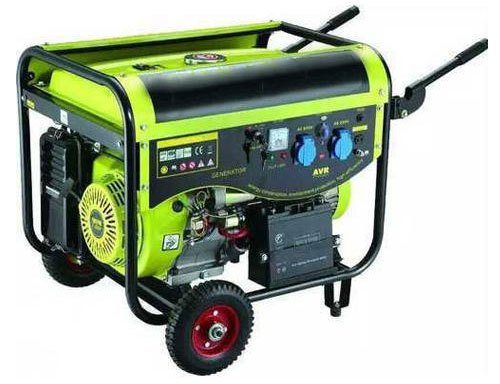 Single-Phase Gasoline Generator
Day-by-day power backup industry modernization increases the quality of Genset to reduce pollution. The single-phase gas generator is one of the best backup generators due to its 100% eco-friendly feature. Compared to other Genset, the price of a single-phase gas DG Set is a little expensive but when you count other features the deal of gasoline Genset is always beneficial.
EO Energy offers a huge range of single-phase gasoline inverter DG sets in different kVA ranges. Our products are available in different models and they are much admired by the consumers for their reliability, robustness, less operating cost, and easy to use features. Because of its low noise pollution and clean-burning property, this Genset is more popular for home or small business applications.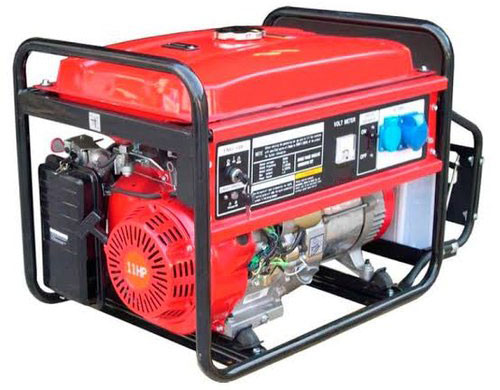 Product Specification
Brand
Ashok Leyland, Honda, Hyundai, Mahindra, Koel Green, Jackson, Volvo
Type
Automatic & Semi-automatic
Power
16.0hp @ 3600 rpm
Voltage
230 to 480 volts
Fuel Type
Gasoline
Cooling System
Air-cooling
Phase
1 phase to 3 phase
Application
Home & Small Business
Starting System
Battery & Recoil
Total Displacement
460cc
Rated Current
34 amps
Displacement
460cc
Rpm
3600
Alternator
48 ams
Current
48 ams
Engine Rating
16hp @ 3600 rpm
Single-Phase Diesel Generator
Our firm is one well-known organization that deals in the best quality single-phase generator for sale in India. We follow all the standard norms of CPCB & NGT to make our Genset more efficient, eco-friendly & best for the business.
The units of single-phase diesel generators present a number of key features, for example, high efficiency, durability, low noise pollution, and stable power performance.
Product Specification
Brand
Ashok Leyland, Honda, Cummins, Hyundai, Greaves, Mahindra, Jackson
Cooling System
Air-cooling
Voltage
215
Fuel type
Diesel
Engine Power
12
Number of Cylinder
1 to 4
Application
Home, Small Business, Agriculture
Phase
1 phase to 3 phase
Frequency
50 Hz
Rated Speed
1500
Current
41.7 amp
Rated voltage
240 Volts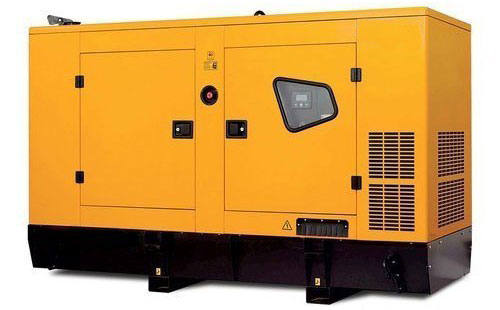 Single-Phase Industrial Generator
Industrial generators' features are very different compared to the home generator or small business standby generators. This DG Set is present in the range between 100 kW to 2500 kW with 150 hp to 4000 hp engines.
EO Energy provides you with a huge choice of single-phase generators. This type of generator is used in an industrial application with a single volt current.
To meet various commercial needs of consumers, our company is offering the best product. EO Energy has 11 years of experience in this field and we are a well-reputed manufacturer & supplier of single-phase industrial generators. Our higher qualified technician team prepares these products very keenly with the best and quality-checked components. Our products are reliable and easy to install.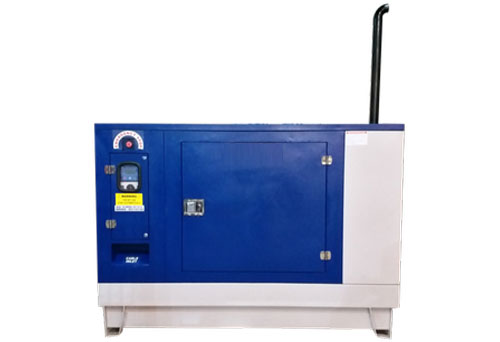 Product Specification
Brand
Ashok Leyland, Honda, Volvo, Hyundai, Kirloskar, Jackson, Eicher, Mahindra
Fuel Type
Diesel
Voltage
230/415V, 
Starting System
12V DC
Alternator
Stamford/LS
Class of Insulation
H
Phase 
Single Phase
Cooling System
Oil & Water-cooled
Power 
100 kV to 500 kV
Type
Automatic, Semi-automatic
Points to Consider when Buying a Single-phase Generator
A single-phase generator presents various features & applications according to the requirements. EO Energy describes all the specifications of this Genset to our valuable customers, before selling portable Genset. Also, we give proper information on Single-phase DG sets including the difference between single-phase & 3 phase generators.
Here we share a few key features of a single-phase generator, you need to consider before buying one.
Why choose EO Energy to buy Single-phase Generator
With a firm commitment to the quality and manufacturing of high-performance generator engines, EO Energy engages in the design & manufacture of a huge range of single-phase generators for home and industrial applications, for the last 11 years.
We always try to fulfill our customer's expectations as well as we provide warranty support with our all manufacturing products. There is very less chance to come to any fault in our product, but if we will get any complaint from customers end, we provide the service without any cost.
The key feature of EO Energy Portable Generators
Compact structure

A Strong acoustic enclosure as per requirement

Delivery on time

Reduce noise pollution

Fuel efficiency & durability

Reliable running

Availability with all famous brands

Low operating cost
Apart from this, Eo Energy also deals in other types of single-phase Generators, for example, single-phase petrol generator, single-phase diesel generator, single-phase used generator, single-phase generator on rent, and Air Cooled single-phase generator.
This all range of single-phase generator comes with several unique features like reliability, fuel efficiency, low noise, and multiple fuel engine option.
For more information related to a single-phase generator or buying an EO Energy single-phase generator, you can call or contact us. Our team of experts will be happy to help you.
So, What are you waiting for?
Get Latest Price for Top Single Phase Generator Sets
Contact us through this form!