Get an affordable & reliable temporary power service Powerica rental generator. The best diesel generator for home, business or industrial power needs. Powerica manufacture best in class small DG Set for home power backup as well as big size diesel Genset for commercial or Industrial power backup. This organization is involved in end to end power solution & deliver the best diesel generator for all external electricity requirements.
With the reliable service & trusted name of Powerica, EO Energy deals in several ranges of Powerica DG Set on rent. Rental Powerica generator's prices are very low & affordable and the rental service is available for all power needs. Because of our reliable service & 100%, customer satisfaction makes us a prime choice as a rental Genset service provider in Noida & Delhi NCR.
Apart from the providing best temporary generator service, EO Energy deal in Powerica's new & used power backup for sale.
Powerica rental generator, we provide
125 kV Powerica diesel generator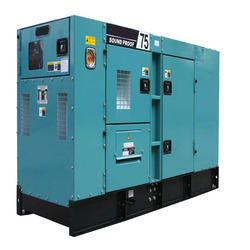 Product Specification
| | |
| --- | --- |
| Genset Rating | 125 kV |
| Fuel | Diesel |
| Noise Level | Sound-proof |
| Application | Industrial |
| Rated Speed | 1500 RPM |
| Frequency | 50 Hz |
| Voltage | 320 V |
| Aspiration | TA |
| Phase | Three-phase |
| Insulation | Class H |
| Cooling Method | Water-cooled |
| Alternator | Stamford |
| Current | 98 Amps |
| No. of Cylinder | 4, inline |
| Condition | New |
250 kV Cummins Powerica DG on rent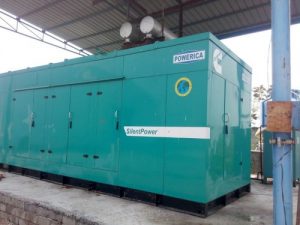 Product Specification
| | |
| --- | --- |
| Genset Rating | 250 kV |
| Fuel | Diesel |
| Phase | Three-phase |
| Cooling System | Water-cooled |
| Application | Industrial |
| Aspiration | Turbo-charged |
| Insulation | Class H |
| Alternator | Stamford |
| Frequency | 50 Hz |
| Voltage | 490 V |
| Noise | Silent |
| No. of Cylinder | 8, inline |
| Rated Speed | 3000 RPM |
| Genset Type | Automatic, Standby |
| Condition | New |
Technical specification & features of Powerica DG on rent
To get a better understanding & knowledge of how to get the best service from the Powerica rental generator with high fuel efficiency, you must know the technical description of this power backup unit. Here some effective points you need to know.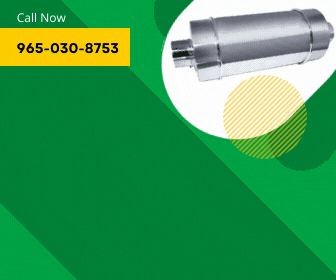 The powerful 32 Ah battery makes sure that you will get continuous & prime power within a seconds during a planned or unplanned power outage.
Powerica standby generator & industrial power backup manufacture with inbuilt high contain diesel tank. Which provides continuous service during a long power cut or any site where main grid power is not available.
The High-quality robust motor provides an optimum speed of 1500 RPM to 3000 RPM.
Effective features of Powerica rental DG Set
Rental generators of Powerica are design & manufacture to provide a high quality work in low fuel efficiency.
The acoustic enclosure of this Rental DG Set secures your generator from bad weather & also reduces the sound of diesel generator.
Best in design & working capacity, the exhaust system makes the engine cool down by letting out unwanted heat.
The control system offers great power performance.
Huge product availability provides you the option to hire a generator on rent as soon as possible without keeping you in long waiting time.
A team of highly qualified technician provides complete support from installation to maintenance.
Flexibility in powerica generator on rent gives the opportunity to upgrade a DG Set to more strong one based on external power needs.
About the Powerica & reason to hire rental DG set
Since 1984, Powerica Rental Generator has designed & manufactured with the latest technology equipped temporary power backup. The prime commitment of this company is 100% customer satisfaction & no compromise with Genset components. They provide a range of industrial standby diesel generator to an end to end power solutions. Vital growth has also led powerica to make the best renewable energy source. The best in the class design of DG Set is able to complete all the power needs in various sectors such as the business sector, IT sector, banking sector, data center, and so on.
Reason to hire generator on rent
Renting a generator is the best way to fulfill your temporary power needs at a low cost. With the low initial price, you can light your house, business or any events by hiring a temporary generator.
Features of rental generator
Low initial cost as compared to buying a new Genset is one of the best features that come with a temporary DG Set. Also, if your budget is low, then renting DG Set is help you in a start-up.
Flexibility in the temporary generator offers you to upgrade this generator based on your business or industrial power requirements.
Quick substitution with fast & easy availability of renting a generator.
Genset parts & service support during the rental periods.
All risk factors or downtime will be handle by the rental generator distributor.
Why choose us to get a generator on rent services
Because of our best in class reliable services with high-quality temporary power products, we are prime distributor & wholesale trader of Genset on rent in Noida & Delhi NCR. Our generator on rent checks & tests in all parameters before installation in any construction site or other job locations. We deal with a wide range of portable diesel generators to complete various types of temporary power needs with a number of benefits.
Benefits, when you rent a generator, from us
The low cost of hiring a generator.
Flexibility & durability
Easy & quick product availability.
Rent to own option.
Based on the need, we provide rental DG Set for daily, monthly or long-term use at a very affordable price.
Apart from the rental generator services, EO Energy provides new & second-hand generator for sale. To get more inquiries or want to buy a generator, you can call or contact us 24*7. Our sales & marketing team will share all the information on power backup with brief details.