Looking to hire a rental Generator for home or business temporary power needs? Choose Sudhir rental generator, which is the best in class high-reliable and trusted portable generator to complete various power needs.
This company is one of the oldest Genset manufacturing industries, which provide a complete range of diesel Generators, automatic voltage regulation, and AMF panel boards for home, industrial & other applications. The organization is offering DG sets that are generally used in houses, offices, and factories. Also, they do modifications on Genset based on the clients' requirements.
All the range of Sudhir silent generator is designed to provide high reliability & work-efficiency for long working hours or any planned or unplanned power failure.
Also, you can hire Sudhir diesel rental power backup to complete all power needs. You can find many rental Genset distributors in Noida & Delhi NCR, But choosing the best one is not an easy task.
EO Energy is a trusted partner of Sudhir Genset, who provides these DG Set on rent. We are the largest distributor & wholesale trader of the rental generator in NCR.
Apart from the rental power services, EO Energy deals with Sudhir New & Second-hand generator for sale. To get more inquiry & product details, click on the link.
Range of Sudhir rental DG, We offer
Sudhir rental generator 25 to 125 kV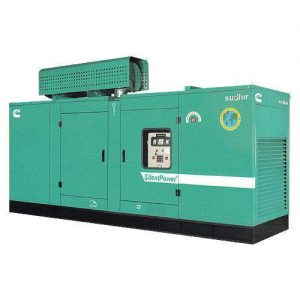 Product Specification
| | |
| --- | --- |
| Genset Rating | 25 to 125 kV |
| Fuel | Diesel |
| Application | Industrial, Commercial |
| Phase | Single-phase, Three-phase |
| Noise | Silent |
| Cooling Method | Air & Water-cooling |
| Type | Automatic |
| Voltage | 280 to 380 V |
| Frequency | 50-60 Hz |
| Aspiration | TA |
| Insulation | Class H |
| Alternator | Brushless, Stamford |
| No. of Cylinder | 4 |
| IP Protection | IP 21 |
| Condition | New |
Sudhir 250 to 500 kV DG set on rent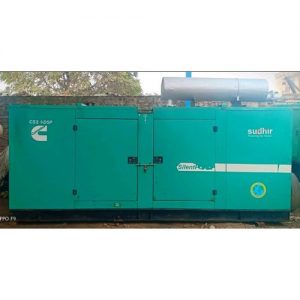 Product Specification
| | |
| --- | --- |
| Genset Rating | 250 to 500 kV |
| Fuel | Diesel |
| Application | Industrial |
| Phase | Three-phase |
| Noise | Sound-proof |
| Type | Automatic |
| Cooling System | Water-cooled |
| Rated Speed | 3000 RPM |
| Frequency | 50 Hz |
| Voltage | 480 V |
| Aspiration | Turbo-charged |
| Insulation | Class H |
| Alternator | Stamford |
| No. of Cylinder | 6 to 8 |
| Condition | New |
Features of Sudhir Rental Generator
About the Manufacturer
Powering the nation along with the entire world has always been the major objective of Sudhir Generator. And it started to grow up in 1973 as a topmost brand in producing and delivering various ranges of Gensets for different purposes and needs. Despite experiencing a lot of unbeatable troubles, Sudhir Rental Generator successfully established its headquarters in Gurugram, India.
Specifically, Sudhir rental generator allows you to experience or get a various purpose-built generator for different usages such as commercial purposes, corporate purposes, banking industries, Information Technology sector, and other sectors.
No doubt, Generators are provided for various usages according to the requirements of the customers and clients from all over the world. Whether you acquire a generator on rent for a home or for your business and commercial purposes, the great thing is the deal will be quite affordable and satisfactory for you.
They manufacture various range of Gas-powered generators to provide clean & reliable energy.
List of Sudhir gas DG Sets on rent
Why choose EO Energy to rent Sudhir Genset
Hiring a generator is always the best way to get temporary energy for your home or business power needs. Sudhir silent Genset on rent provides the number of advantages when you renting a standby generator from EO Energy. We provide lots of facilities to our valuable customers with affordable rental generator prices. Some of the best features of our DG set on rent are:
Low cost
One of the biggest advantages of renting a Diesel Genset is that you have to pay a cheaper price as compare to buying a new one. For limited budgets, it plays an important role to save your money.
Low maintenance cost
Apart from low cost, one another advantage of renting a silent Genset, there is no need to pay money on a technician. Rental units will maintain the Genset during the rental period. If the Genset encounters any issue, service will available from your rental provider.
Flexibility
Flexibility one of the major feature when you renting a Genset. You can rent a Genset of any size with the accurate output and correct rating. You can also select another suitable Genset for the next project.
Sometimes the purchase of that equipment is not the right move because you don't know if your business is going to change. New areas will emerge, even those you would not expect, and present new opportunities that you cannot expect.
Zero installation fees
You can customize a portable Genset according to your requirement for easy connection. The rental service provider provides minimal enjoyment for any site planning and different electrical code needs that come with many lasting installations.
Zero tolerance with quality
The best thing with Sudhir Genset, When you hire a Genset in rent, Sudhir Genset will provide you brand new Genset from the manufacturing unit. That comes with premium quality and competitive price, low noise and fuel consumption, and silent canopy for options with high efficiency and low-pressure fuel pump.
EO Energy ensures you in every parameter of Genset that the quality of product and services is inseparable from our precise conduct and work ethic. We work with the commitment of 100% client satisfaction & provide them continuous backup power in the best price & range.
Apart from the rental power services, EO Energy is a prime distributor of New & used Genset services in NCR. To get more inquiries or want to buy a generator at the best price, you can call or contact us. Our sales team will assist you and provide you all detail with product information.