EO Energy Pvt. Ltd is one of the highly reliable manufactures of canopy for generators. Our organization deals in all types & categories of the weatherproof enclosure to increase the life of Genset. Here we are offering a detailed inquiry for 50 kVA generator canopy price & product specification. All silent enclosures for DG Set designed under the observation of a highly qualified team of technicians.
In the process of manufacturing the silent canopy, we follow all the standard norms & latest patterns to make them more efficient for all types of DG sets. Also, we are offering the services of silent canopy customization, which means if the client wants to make any change in the canopy, we do it according to the needs. With several years of experience, our organization is engaged in offering DG Set enclosures that protect industrial Genset against bad weather, dust, & other harmful particles. More than that, it will secure the diesel generator as well as reduce the noise & vibration of Genset. All the offering products by EO Energy are highly recommended due to their excellent strength, quality & other features.
Apart from the manufacturing of DG Set silent enclosure, EO Energy is the trusted dealer & wholesale supplier of generators for home & industrial power backup. With the trusted dealership of EO Energy, you will also get the inquiry for used DG Set & rental generator service for temporary power needs.
Here get the inquiry for canopy for 50 kVA generator price & product detail.
Silent enclosure for 50 kVA DG Set- Inquiry for price & specification
We design & manufacture a highly reliable generator canopy of all types to protect the generator. This silent enclosure for standby generator gives your DG Set a smooth work experience with hassle-free operation. Also, due to the rugged & robust design of the canopy, you can use your Genset at the worst job location or any weather condition. Our Genset canopy for a 50 kVA generator available for various manufacturing brands of power generators. EO Energy acoustic enclosures have been proven to deliver excellent attenuation at both high and low frequencies, optimizing the design and material inside every enclosure to achieve peerless acoustic isolation for precision research instruments.
Get an inquiry for the price & specification of the 50 kVA generator canopy & buy the best enclosure according to the job requirements.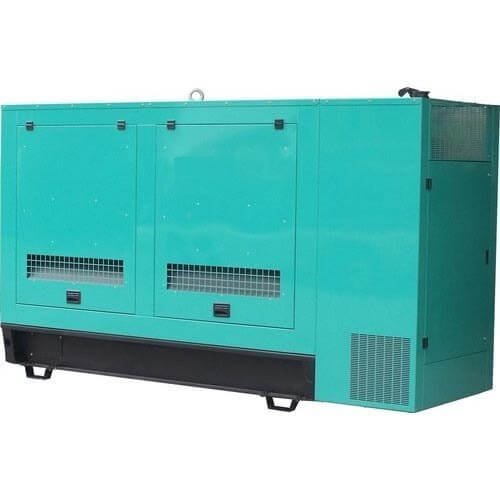 Product Specification:
| | |
| --- | --- |
| Canopy for | 50 kVA DG Set |
| Material | Crca |
| Brands | All makes & models |
| Water resistant | yes |
| Free Standing | Yes |
| Surface | Color coated |
| Product Warranty | Yes |
| External fuel tank | Yes |
| Frequency | 50 Hz |
| Cooling system | Air fan & exhaust system |
| Sound level | As per CPCB norms |
| Size | Based on DG Set Requirments |
| Color | All available |
| Deals in | New/Used |
| Min. order quantity | 1 |
Features of Genset canopy- Reason to buy
Apart from protecting your industrial DG set against bad weather, A DG Set canopy presents a number of features & benefits. The proper silence & ventilation system of the canopy increase the shelf life of the generator. EO Energy power solution service offers the customization option according to the client's requirements such as modification in ventilation, hoods, size & design of the enclosure. Here get a list of a few of the best features of a soundproof canopy for DG Set.
Reason to choose our service
With the latest technology of manufacturing DG Set canopy, our organization is the largest wholesale supplier & trusted manufacturer of 50 kVA generator canopy in India. All the range of silent canopy for DG Set design & manufacture under the observation of a highly trained team of technicians. Also, we are following all the latest norms during the manufacturing of enclosures. A few other best features of our services of Genset trading & manufacturing of silent diesel Genset canopy.
These are a few of the best features of our services which make us a prime distributor & manufacturer of Genset enclosure. Apart from that the service of DG Set trading included used & rental DG Set gives the completer power solution to our clients. For more information or want to buy a canopy for a 50 kVA DG Set, you can call or contact us. Our sales team will provide you detailed inquiry with price & product specifications.