Get a temporary power backup which is highly reliable, fuel-efficient & provides high-quality clean energy for home, business or industrial purpose. Topland rental generator is one of the best brands of Genset, which is designed with great quality components to provide clean & reliable energy for various applications. Also, the range of Topland silent diesel generator design & manufacture under the observation of an experienced team of engineers & technicians to make them under the CPCB-2 norms.
The heavy-duty performance of Topland silent generators makes them a prime choice for various applications & needs.
Topland rental diesel power backup is always best to power a solution if you need a temporary generator for industrial purposes. We, EO Energy deals in a huge range of rental Topland DG Set with the commitment of customer satisfaction. Because of the affordable rental generator price, our generator on rent is most demanding for the temporary power needs.
Apart from the temporary power services, EO Energy provides Topland New & Second-hand generator for sale. To get more information or want to buy a Topland DG, click on the link.
Topland rental generator, we offer
25 kV, Topland generator on rent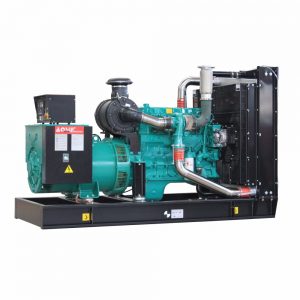 Product Specification
| | |
| --- | --- |
| Genset Rating | 25 kV |
| Fuel | Diesel |
| Noise | Silent |
| Rated Speed | 1500 RPM |
| Type | Semi-automatic |
| Output Type | Single-phase |
| Voltage | 280 V |
| Frequency | 60 Hz |
| Application | Commercial |
| Aspiration | TA |
| Insulation | Claas H |
| Alternator | Brushless |
| Duty | Prime |
| Enclosure | IP 23 |
| Condition | New |
Topland industrial generator on rent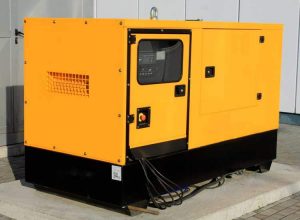 Product Specification
| | |
| --- | --- |
| Genset Rating | 100 to 250 kV |
| Fuel | Diesel |
| Noise | Soundproof |
| Type | Automatic |
| Output | Three-phase |
| Rated Speed | 3000 RPM |
| Application | Industrial |
| Voltage | 320 to 480 V |
| Frequency | 50 Hz |
| Aspiration | Turbocharged |
| Insulation | Class H |
| Alternator | Stamford |
| Duty | Prime |
| Enclosure | Acoustic |
| Condition | New |
Benefits of renting Topland DG Set
Hiring a generator with well-designed components & great work-efficiency is always beneficial for home or business uses. Topland rental power Genset provide continues prime power backup for all commercial or industrial needs. There are a number of benefits of hiring a Topland generator, some of them are,
Low cost
Topland rental generator price is very low as compare to other portable Genset. if you are renting a DG for your startup or any other temporary job site, these diesel generators are the best power solution for complete needs.
Heavy-duty performance
These best-in-class Topland diesel generators are able to serve high-class heavy-duty performance in all job locations & also in worst weather conditions.
Durability
The best thing about Topland portable Genset, they provide continuous service if there is any planned or unplanned power failure occurs. The durability & long-lasting output is the specialty of this industrial generator.
Flexibility
Topland offer flexibility with their rental generator. That means you can find a perfect generator on rent according to the requirement of power. Also, you can hire another power backup, if the job requirements are changing.
Reduce downtime risk
The latest technology which is used in Topland DG Set makes them able to perform continuously & also reduce the downtime risk.
Reason to rent a Topland Genset
About the manufacturer
Topland Generator is a well-known firm for manufacturing diesel engines and generators. This organization is established in 1969 Rajkot, Gujrat. According to various records, the company has countless specializations in producing various engineering products such as generators, engines, an acoustic enclosure, and so on. Manufacturing generators with the latest equipped technology seem a better way to satisfy the customers which Topland Rental Generator believes in as well as works on it.
Definitely, Topland Rental Generator produces a different range of generators that are equipped with soundproof canopy and noise machine acoustic enclosure. The rental generator you get from Topland is entirely loaded with a set easy to use features and functions in order to offer you comprehensive and maximum productivity of the machine.
Why choose EO Energy to rent a Topland Genset
From the last 11 years, EO Energy is one of the reputed brand names in the trading of rental power backup. Our generator on rent services makes us prime distributors & wholesale traders in Noida & Delhi NCR. With the reliable name of Topland, we provide a whole range of power generators for all applications & needs.
Few of the advantages of our rental generator services,
Less expensive
The best advantage to hire a generator on rent from us is the best way to save money and easy to use for all-purpose. The cost of the rented generator is more reliable to the customer as compared to the new or used Genset.
Less paperwork
Less paperwork is the best benefit when you rent a DG Set from EO Energy. This will help you to save the time & also you can get the delivery of rental diesel generators quickly in easy steps.
Customization option
According to the business power requirement or clients' needs, we do the modification in industrial power backup. Our industrial silent generator present with AMF panel & we customized it based on the various power needs.
Rent to own option
After completing the rental duration, if clients want to continue with the same Genset we provide them both options. if they want to renew the agreement will do else they want to buy the generator, we provide them at affordable price.
Apart from these features, our rental service is completely customer-oriented & provide free of cost installation & maintenance of the rental generator. Similarly, like temporary power service, EO Energy deals in new & second-hand generator for sale. For more inquiries or want to buy a generator, you can call or contact us. Our sales team provides you all the information in detail.