Buying a generator canopy for an open generator is offering the best protection to your DG Set. This canopy offering complete security & safety against bad weather, theft, and vandalism. This advantage of canopy for generator easy to assemble or disassemble and beneficial to reduce noise efficiency during the operation. You can find various types of generator canopy for home or industrial power Genset.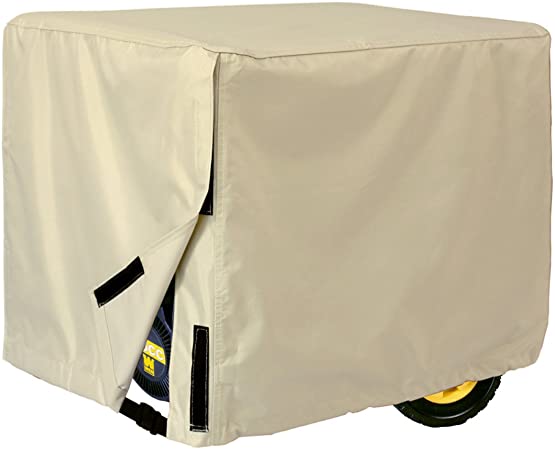 All the range of DG Set enclosure is design to allow the best in class aspiration with require airflow to maintain generator engine temperature. Also, it protects your portable generator from overheating.
An ideal range of DG Set acoustic enclosure is available in the range of 5 kVA to 2000 kVA generator. The design of all canopies is manufacture according to the various specification and comfortable designs for diesel generator sets. Because of the drop over design, they are fully mountable and available with the option where installation space is limited. This design is offering low maintenance, quick installation, low space, etc.
Also, the customized option of the generator canopy meets the complete requirements of the client. The best in quality raw material ensures a long duration service with high efficiency. All the acoustic enclosure is design for ready to use the feature.
What is a drop over Canopy for a Generator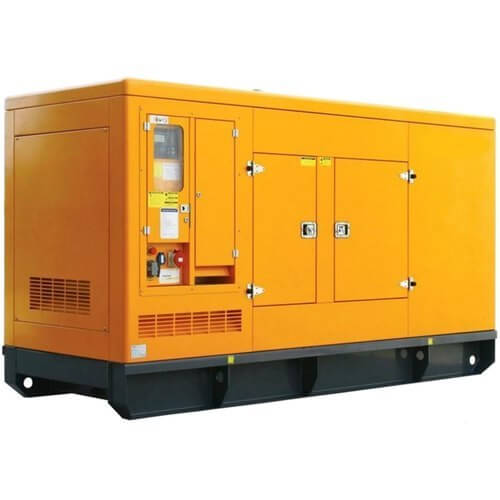 With including all this property, a generator canopy also protects the DG Set from dust which can damage the engine. Apart from that, the best quality wire coating can protect the generator from an unnatural accident. A durable generator canopy is an effective, and superior-to-poison, the alternative to keeping pests at bay. Ensure that the generator canopy also includes a secure locking system. This will help prevent unauthorized people from molesting or interfering.
The Advantages of Canopy for generator
Types of the generator enclosure
According to the diesel generator requirement, many compony manufactures best in the quality canopy for sale. This Genset canopy available in various types & sizes. All the different types of generator enclosure are equally important for the industrial, commercial, or home power backup. We all know that the outdoor installation of DG Set is the best way to protect our health against harmful gas such as co. but when we install a DG Set in a deserted place, security is a major concern for all users.
A best in design and suitable enclosure not only protect your Genset from bad weather but also it will secure from theft. The different type of generator enclosure is,
Soundproof canopy for generator
To reduce the sound of a power generator, this soundproof canopy is an ideal choice. These sound-attenuating enclosures are beneficial for the silent zone location such as hospitals, schools, and other public sectors.
Compare to other canopies, the soundproof enclosures are large in size. Also, the cost of the enclosure is a little high to other weatherproof generator covers. This canopy is design & manufacture with high-quality sound observing material. This material is able to reduce the sound of the generator engine from 55 to 75 dBA and make this silent generator best for all applications.
Walk-in enclosure
Apart from reducing the sound of DG Set, the safety of Genset is equally important. Walk-in enclosure is design & manufacture to protect your standby generator against any natural or unnatural disaster. This DG Set enclosure provides complete protection against weather, fire, dust, or storm. That is the best advantage of canopy for the generator.
Also, we can say this industrial generator cover comes along all features such as weatherproof, soundproof, and protection against fire. The custom-built design according to the Genset specification offering to choose the best design canopy for generator. Apart from this, they are manufacture for the specific class & type of system to offer the various advantage of canopy for generator.
Weatherproof enclosure
The best benefit of having a weatherproof enclosure, this enclosure not only secures your DG set from bad weather but also beneficial to maintain the temperature of the generator. The airflow & ventilation unit of this canopy provides durability & long-lasting working life to your diesel generator. Also, the comprehensive design of the weatherproof enclosure reduces all risks which are harmful to the generator.
Summary
There are a number of advantages of canopy for generator including, increase the shelf life of a diesel generator. This canopy is available for 5 kVA to 2000 kVA Genset range. That is also providing you the option to choose a perfect DG Set enclosure according to the needs.
Here in this blog, we provide complete information on types of a canopy for generator. Also, the advantages of canopy for a generator. I hope this article will help you to better understand the types, features, and advantages of Genset canopy.