Want to buy a silent canopy for an industrial generator, Here get the inquiry for the 75 kVA generator canopy price & specification. EO Energy is one well-known name in the field of manufacturing silent enclosures for DG Sets. Our highly qualified team of technicians design this canopy by using the latest technology. Also, the testing & proper inspection of products we are doing before the installation at the client job location.
With more than 12 years of experience, we are continuously serving high-quality service by manufacturing generator canopy in India. This light in weight industrial DG Set canopy presents with low & affordable price & easy to install features. Apart from the manufacturing of acoustic enclosure & container type silent canopy, our organization deals in all makes & models of diesel generator for sale. This highly tasted & best for the business power DG Set gives unmatched performance for all job locations.
Here get the detailed inquiry for canopy for 75 kVA DG Set price & specification & get the best deal on new & used generator canopy under one roof.
75 kVA generator canopy price- Get an inquiry
EO Energy provides the complete service of canopy for 75 kVA standby DG Set from manufacturing to installation. The upgraded technology & complete exhaust system provide extra cooling to the generator engine. Also, the rugged & robust design of the Genset canopy protects the generator against bad weather as well as makes them able to work worst job location. Get the inquiry for the price & specification of the canopy. Buy the best products after complete reviewing.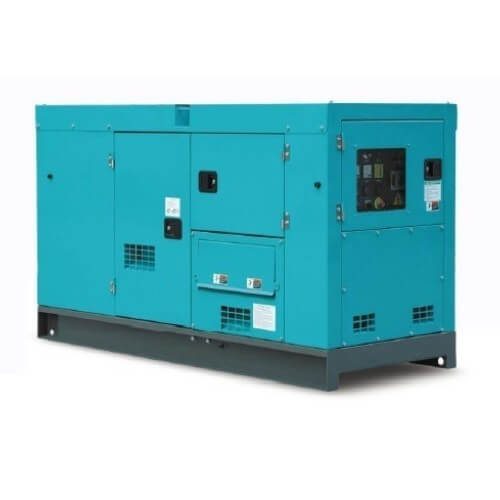 Product Specification:
| | |
| --- | --- |
| Canopy for | 75 kVA Genset |
| Compabilty | For all brands |
| Surface | Color coated |
| Material | Mild steel |
| Color option | Multi color |
| Size | Customized |
| Frequency | 50 Hz |
| Water resistance | Yes |
| Free standing | Yes |
| Condition | New, Used |
What is the importance of DG Set canopy- Enclosure for 75 kVA DG Set
For the safety generator against bad weather & harmful particles buying a weatherproof canopy is always the best option. This silent enclosure saves the generator against bad weather and reduces the sound of standby & home generators during the operation. The best feature & highly configured design of the 75 kVA generator canopy make them an unmatched & ideal choice for your Genset.
Apart from that, the other number of features of canopy such as cooling, ventilation & safety measurement more ideal for any job type. Here get the list of a few of the best features of a generator canopy.
EO Energy Genset canopy service in India
With several years of experience in making the world's best silent enclosure & trading silent generators for sale, our organization is the largest supplier of generator canopies in India. We deal only with high-quality enclosures that design with high-grade raw materials. Also, the offering price of acoustic enclosure offered by us is more affordable & easy to buy.
Our clients can avail from us a wide range of Soundproof Generator Canopies which are manufactured by using high-grade raw material. Our range of Soundproof Generator Canopies is widely appreciated by our clients for its durability. This range of Soundproof Generator Canopies can be customized as per our clients' requirements.
With the service of manufacturing DG Set canopies for all kVA DG Set, EO Energy offered the service of low-cost used Genset for sale & generator on hire for temporary power needs. A few other features of our services.
These are a few of the best features of our silent enclosure service in India. For more information or want to get the best deal for the Genset canopy, you can call us. Our sales team will provide you complete information with price & product specifications.