Want to buy an Eicher generator? Get complete detailed information on price and product specification with features and advantages of Eicher Genset.
This soundproof generator is a trusted & reputed brand name in the field of power generation. They design & manufacture a wide range of portable industrial generators in various fuel engines. Also, you can get the best Eicher home generator for households as well as other Single-phase and Three-phase Eicher TMTL Genset.
The high-quality components & best in class engineering design this power backup to perform in bad weather conditions as well as any job location with high work efficiency. The global service & parts support make them a prime choice for all power needs at every job location.
Eicher follows the most potential norms of Volvo Group & manufactures highly reliable Eicher Volvo generators.
With the trusted & reliable Eicher diesel generator service, EO Energy provides a wide range of TMTL generators for sale. We are providing our Eicher DG Set for sale in PAN India as well as we are a leading distributor of power generators in Noida & Delhi NCR.
Similarly, like New Eicher power backup, EO Energy deals in Eicher Second-hand Genset & DG on rent. To get more information or want to buy or hire Eicher Volvo Genset, click on the link.
Eicher Genset price & specification, we offering
EO Energy offers a complete range of Eicher DG Set in the affordable price range. This generator directly came from the manufacturing unit & deliver to the client location after complete components test & trial. We provide a full range of Eicher home generator & generator for commercial or industrial backup power.
Eicher 125 kVA generator for sale- Price & specification
EO Energy deals in the best quality Eicher 125 kVA generator for sale. This DG Set is the best suitable match for industrial applications due to its powerful performance. Our organization provides the most affordable price of Eicher DG Set 125 kVA for all needs. Also, the generator checks & inspect all parameters before installed at the client job location.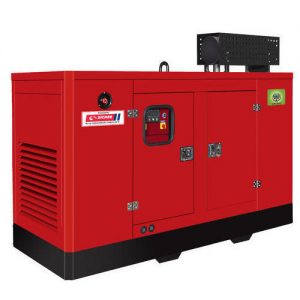 Product Specification
| | |
| --- | --- |
| Genset Rating | 125 kV |
| Fuel | Diesel |
| Application | Residential, Commercial, Industrial |
| Noise | Soundproof |
| Type | Manual, Automatic |
| Output | Single-phase, Three-phase |
| No. of Cylinder | 6 |
| Rated speed | 1500 RPM |
| Aspiration | TA |
| Insulation | Class H |
| Alternator | Brushless |
| Cooling Method | Air, Liquid or Water-cooled |
| Voltage | 360 V |
| Frequency | 50 Hz |
| Condition | New |
Eicher diesel generator for sale
With quality performance & long-duration service at minimal cost, Eicher diesel generators are one of the best power solutions for industrial applications. The design & manufacture of diesel generators in all kVA ranges such as Eicher 62.5 kVA generator to 500 kVA Genset for sale. Here get an inquiry on our best-selling Eicher diesel generators.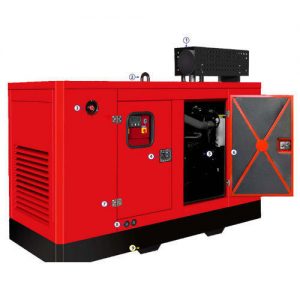 Product Specification
| | |
| --- | --- |
| Genset Rating | 180kVA, 250 kVA, 500 kVA |
| Fuel | Diesel |
| Cooling Method | Water-cooled |
| Application | Industrial |
| Type | Automatic |
| Output | Three-phase |
| No. of Cylinder | 6 to 8 |
| Noise | Silent |
| Rated Speed | 3000 RPM |
| Aspiration | Turbocharged |
| Insulation | Class H |
| Alternator | Stamford |
| Voltage | 630 V |
| Frequency | 50 Hz |
| Condition | New |
Eicher Generator: features & advantages
Buying an Eicher silent generator is the best option for getting continuous prime power for household or industrial power needs. These emergency power generators are mostly used in the construction site, hospitals, and places where a planned or unplanned power failure occurs frequently.
This best in class generators are design & manufacture with high-quality components to provide unstoppable prime power during a blackout. Eicher generator engines are made with high-class latest technology & offer high-reliability, low operating cost, and superior uptime.
Feature of Eicher DG Set
The high-class diesel engine of Eicher Genset provides high-quality reliable power for all needs.
Due to the latest technology uses in this DG Set, the operating or ownership cost of this generator is low.
Available with both manual & automatic operating features.
High-quality Eicher electric generator serves clean & reliable energy for a home or business power needs.
Various designs based on clients' locations or requirements.
Best in design automatic transfer switch or (AMF Panel) run the generator automatically when the power goes out.
Available with the acoustic enclosure to reduce the noise of diesel generator & also protect the Genset in bad weather or heavy storm.
High availability of Single-phase and Three-phase generator gives a complete range of power backup.
Benefits of buying Eicher Volvo Genset
Able to provide high durability during an unplanned power outage.
Easy to operate features make them more familiar with every job location.
Due to the most reliable safety features of Eicher diesel generator, this Genset is a savior object in any disaster condition.
Eicher portable or small generators are the best external power option for any small event or outdoor.
This generator gives you extremely high-quality service for a long duration.
Because of high-durability Eicher Genset's are a prime choice for the life support system in hospitals.
Eicher generator price is affordable and low in cost. So that these generators are easy to buy & use.
Comes along manufacture warranty, So that if you get any issue in operation Eicher will take the responsibility and clear out without any extra cost.
About the Eicher Genset
Eicher is a joint venture company which is working with Volvo Group and Eicher Motors Limited. That partnership makes Global leadership in safety, technology, quality, and environmental care.
The organization is located in Pithampur, Madhya Pradesh, India and the production plant of this company is fully automated & manufacture world-class diesel generator engines for their power backup.
Their production setup has passed the most potent global quality norms of Volvo Group and follows Volvo Group's global production system and processes.
VECV has manufacturing India's first Euro 6 Compliant diesel engines and future-ready for upcoming BS-V/ BS-VI/ CEV 4 /CEV 5 emission norms. There is a high level of relevant automation with in-process verification on all the critical work stations.
Additionally, it is the first plant that has several flexible final engine assembly lines working on smart cell technology and automatic guided vehicles.
The liquid-cooled diesel engines meeting CPCB-II norms. Their overall focus is based on giving the best product quality, ease of serviceability, user-friendliness, and economical operation.
There nation-wide presence through strong partnerships, well-equipped service team, and adequate spare parts stocks ensuring best after-sales support all the time.
Why choose EO Energy to buy Eicher Genset
Since 2009, EO Energy providing its unstoppable services in every sector. The trusted name of our company and highly professional work experience make us a prime leader as a generator distributor in Noida & NCR. Surety with the product quality & client satisfaction is our commitment, which makes us different from other Genset dealers.
Affordable price
We provide a brand new generator in a low & affordable price range. Compare to other standby generators dealers in Noida our generators are more cost-effective and easily available for any business or home power needs.
Try before buy
Before the permanent installation of a generator at any job location, We provide a limited duration generator trial for a particular job site. Only after the complete satisfaction of clients, we installed & provide our services for the long term.
Flexibility in Genset
Not only you get the best in class service from Eo Energy but the flexibility in our services as well as in power backup provides the opportunity to choose a perfect size generator based on your job requirement.
Trusted & reliable services
We work with the commitment of customer-oriented services with trusted & reliable service, Which makes us first choice for industrial power backup.
Fuel & work efficient DG Set
The generator we provide for power backup is tested by our highly qualified team of technician and they test all the components of portable diesel generator. So that our generators are work with highly fuel-efficient & work-efficiency features.
These are the few key features comes along with our Generator dealership, which provide our clients with the best affordable and high-quality services. Apart from dealing in New Genset, EO Energy provide the best in class & well maintained Second-hand generator for sale or generator on rent.
To get more information or want to buy or hire a Genset, you can call or contact us. Our sales team will assist you & provide you detail information with generator price & product specification.