Looking for a temporary generator for your external power needs? Go with Prakash rental generator. Which delivers the best in class renewable energy for home, industrial or other sectors.
A temporary DG set on rent is the best option if you are looking for a startup, construction site or any short-duration events. Prakash is always reliable & trusted name in the field of renewable energy. They design & manufacture a complete range of portable diesel generators for various applications. The high-quality components of this generator are able to provide a continuous prime duty for long-hour working in all weather conditions.
With the trusted name of Prakash, EO Energy provides several ranges of Prakash power DG set on rent. All the rental unit checks & tests under the observation of a highly-qualified technician team of EO Energy before delivering any job location. We deal in Prakash diesel generator, silent diesel generator, A.C. & D.C. welding generator, BioMass or BioGas generator, and CNG generator on rent.
Apart from the temporary power solutions, EO Energy also provides Prakash new and Second-hand generator for sale. For more inquiry or want to buy Praksh Genset click on the link.
Prakash rental generator, we provide
Prakash 7.5 kV generator on rent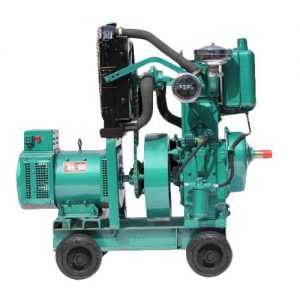 Product Specification
| | |
| --- | --- |
| Genset Rating | 7.5 kV |
| Phase | Single-phase |
| Voltage | 230 V |
| Current | 32.6 Amps |
| Frequency | 50-60 Hz |
| Cooling Method | Water-cooled |
| Rated Power | 12 HP |
| Rated Speed | 1500 RPM |
| Fuel | Diesel |
| Aspiration | TA |
| Insulation | Class H |
| Alternator | Brushless |
| Duty | Prime |
| Noise | Low Noise |
| Condition | New |
Prakash industrial diesel generator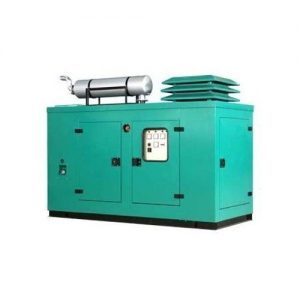 Product Specification
| | |
| --- | --- |
| Gensert Rating | 62.5 to 500 kV |
| Noise | Silent |
| Enclosure | Acoustic |
| Cooling Method | Water-cooled |
| Application | Industrial |
| Duty | Prime |
| Phase | Three-phase |
| Fuel | Diesel |
| Frequency | 50 Hz |
| Rated Speed | 1500 to 3000 RPM |
| Aspiration | Turbo-charged |
| Insulation | Class H |
| Alternator | Stamford |
| Voltage | 480 V |
| Condition | New |
Benefits of having Prakash rental generator
Prakash diesel generator is design & manufacture according to the Indian climate & power needs. So the performance of these generators is best in every sector. Also, they able to provide continuous power for long-term duty.
Other factors of Prakash Genset on rent
Well-skilled team of professionals
The manufacturer team of Prakash DG Set design & develop all power generators under own observation. All the components of power backup strongly manufacture to work in all conditions. This portable Prakash generator comprised of engineers, technicians, sales executives, packaging, and skilled labor. Also, carry out the whole process of manufacturing, producing, delivering and installing the generators more smartly at the customer's place.
Assurance of the generator's quality
This organization is never ever compromised with the quality of Genset components. They provide the best services to the clients. Prakash Rental Generator keeps a close eye on various activities in order to offer optimum output with greater quality from designing and manufacturing generators to how and when testing should be done appropriately.
Customer-oriented Genset
Prakash Rental Generator puts its customer's demand and desires on top priority. As customer satisfaction with faster response encourages Prakash Rental Generator more and more to perform well in its job. Customer satisfaction is the primary thing for this organization.
Features of Prakash rental DG Set
About the manufacturer
Fulfilling and meeting the power needs and requirements of customers around the world is the major reason for which Prakash Rental Generator is known for. Furthermore, it is the name that appears and stands out most of the time in the list of one of the most prominent brands that remain firm in design and manufacturing generators for decades. Since 2003, Prakash Rental Generator began to develop as one of the best sources to find every size and need of generator on rent without much considering its features.
Certainly, Power Rental Generator is much more efficient and effective in providing various power generating products for various fields such as agriculture and industries.
Majorly, Power generating products such as diesel and petrol generators are surely certified with various government organizations or institutions at Prakash Rental Generator with full dedication and care.
Reason to hire a generator from EO Energy
We are a prime distributor and wholesale trader of the Prakash rental generator in Noida & Delhi NCR. We offer a Prakash generator at a very affordable price in all available range. Our standby DG Set rental services are completely customer-oriented & from the last 11 years, we are the number 1 choice for our clients.
The range of EO Energy rental generator comes with flexibility, durability, fast availability, and rent to own option. Also, we provide a small home generator for personal uses.
Apart from the rental power services, We deal in several ranges of new & used generators for sale. For more inquiries or want to buy a generator, you can call or contact us. Our sales team will provide you all the information in detail.