Want to hire a reliable & trusted rental generator services? Go With the Sonalika. Sonalika rental generator design and manufacture to provide high-quality renewable energy for a home, business or all industrial application.
Sonalika is one of the well-known organizations in India & Asia pacific. They are a well-reputed name in the field of Tractor manufacturing. Also, they are the largest manufacture of agriculture equipment.
Apart from the Tractor & agriculture segment, Sonalika manufactures a world-class portable generator for various applications & needs. The diesel generator they manufacture is widely used for agriculture and industrial applications.
With the trusted name and reliable services of Sonalika, EO Energy provides Sonalika DG Set on rent in all available kV for different uses. Our Genset on rent service committed to providing the best in class temporary power backup with 100% customer satisfaction for all external power needs. And this Genset gives you the best external power experience at a very affordable price.
Similarily, like rental DG Set, EO Energy deals in new & Used Sonalika generator for sale. To get more information or want to buy a Sonlaika Genset, Click on the link.
Sonalika Rental DG Set range, we offer
Sonalika silent rental DG Set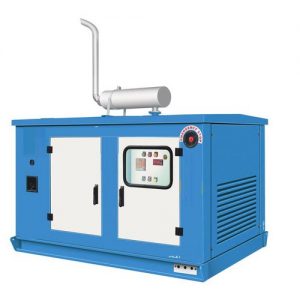 Product Specification
| | |
| --- | --- |
| Genset Rating | 7.5 to 75 kV |
| Noise | Silent |
| Fuel | Diesel |
| Rated Speed | 1500 RPM |
| Application | Domestic, Commercial |
| Voltage | 230 V |
| Frequency | 60 Hz |
| Aspiration | TA |
| Insulation | Class H |
| Alternator | Brushless |
| Starting System | 12 Volt DC |
| Control Panel | AMF/ Manual control as per specific requirement |
| No. of Cylinder | 2 |
| Compression Ratio | 18.5.1 |
| Condition | New |
Sonalika industrial diesel generator on rent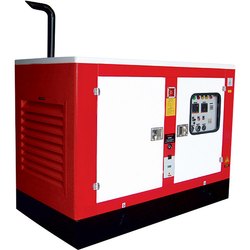 Product Specification
| | |
| --- | --- |
| Genset Rating | 125 to 750 kV |
| Application | Industrial |
| Noise | Silent |
| Fuel | Diesel |
| Rated Speed | 3000 RPM |
| Voltage | 480 V |
| Frequency | 50 Hz |
| Aspiration | Turbo-charged |
| Insulation | Class H |
| Alternator | Stamford |
| No. of Cylinder | 4 to 8 |
| Cooling Method | Water-cooled |
| Displacement | 4780 |
| Compression Ratio | 26.5.1 |
| Condition | New |
Advantages of renting Sonalika Genset
Sonalika manufactures powerful diesel generator for multiple applications & power needs. The design & reliability of this Genset has passed all the parameters and provide continuous prime power for industrial power needs. These diesel generators are present with the number of features, some of them are as follows.
Features of Sonalika Genset on rent
About the manufacturer of Sonalika rental DG Set
This Indian multinational organization is established in the year of 1969. In a very short duration, this organization is more popular because of its high-class agricultural equipment & Tractor. But in the industrial and power sector, Sonalika is a more famous brand due to its best in a class power generator.
The head office of this company is located in Hoshiyarpur, Punjab & they provide their continuous backup power services in all over India. Also, they are breaking all the records to selling their product globally.
The consistency in work performance & product quality continues to bring additional success for Sonalika Rental Generator. Sonalika Rental Generator is a well-known manufacturer of a wide range of diesel Generators. All Rental Diesel Generators are equipped with the acoustic enclosure according to the CPCB norms that help minimize the level of unwanted sounds and noises and also protect the Genset from bad weather.
Sonalika is one of the popular and leading worldwide brands of Tractor. This company manufacture Tractors, multi-utility Vehicles, Engines, Farm Machinery, auto components, pick and carry cranes.
Why choose EO Energy to rent a Genset
With the commitment of 100% client satisfaction & providing reliable service, EO Energy is a prime distributor & wholesale trader of the rental generator in Noida & Delhi NCR. For the last 11 years, We are 1st choice of our clients, when they renting an industrial diesel generator. apart from product security, we provide a number of benefits & advantages to our rental Genset clients. Such as:
Lower Cost
The biggest advantage of hiring a silent generator is that it can be cheaper to rent than to buy it. For limited budgets, it is often an essential driver. Saving a little amount of money per month can save a large amount at the end of the year.
Rent without Installation Price
We don't charge at the time of installation of rental power backup. One time complete installation of the rental power unit is provided by us.
Less Maintenance
Another benefit of Renting a generator is you do not need to spend money on a technician. Rental units are well maintained during the rental period. If the generator encounters any issue, service technicians are available from your rental provider to repair or replace the generator. EO Emergy provides Genset service free of cost & maintain the rental DG set in the proper manner.
Rent to own option
The best thing about the temporary generator, you can replace this generator by the next one after completing the rental duration. Also if you want to buy this same DG Set, we provide you at a very cheap & low price.
Our generators are more demanding in the small or mid-size industrial sector. These rental power units provide continuous temporary power supply for all applications.
Apart from the rental generator services, we deal with new & second-hand generators at the best price. To get more information or want to buy a standby or industrial Genset, you can call or contact us. Our sales team will assist you in a very short duration with complete details of the product.