Get complete inquiry of TMTL rental generator, which delivers continuous prime power & long duration reliable services for home, industrial or other sectors. These rental generators are the best way to get clean & affordable energy for temporary needs. The range of TMTL silent Genset present in various kV ranges.
The manufacturing of TMTL diesel generator is under the observation of highly-qualified engineers & the team of technicians. They design this portable DG Set to provide high work-efficiency & low fuel consumption in every job location and condition. The best quality components and working features make them more efficient & reliable for all applications.
With the trusted name of TMTL Genset, EO Energy deals with a different kV range of TMTL rental generators for various purposes. 100% customer-oriented rental DG Set services make us a prime choice and best temporary generator distributor in NCR.
Similarly, like rental power backup services, we provide TMTL new & second-hand generator for sale. For more information or want to buy a DG Set, you can click on the link & get complete product and price details.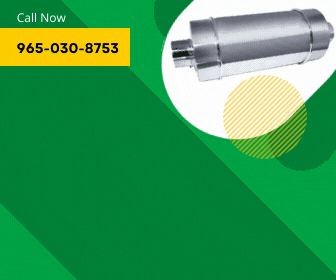 Range of TMTL rental generator, we offer
TMTL rental Genset, 5 to 125 kV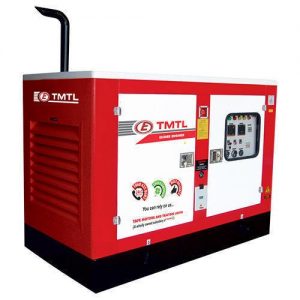 Product Specification
| | |
| --- | --- |
| Genset Rating | 5 to 125 kV |
| Fuel | Diesel |
| Application | Home, Business, Industrial |
| Noise | Soundproof |
| Type | Semi-automatic, Automatic |
| Phase | Single-phase, Three-phase |
| Voltage | 230 to 380 V |
| Frequency | 50-60 Hz |
| Aspiration | TA |
| Insulation | Class H |
| Alternator | Brushless |
| Cooling | Air-cooled |
| Power Factor | 0.8 (lagging) |
| Rated Speed | 1500 to 1800 RPM |
| Condition | New |
TMTL industrial rental DG Set, 180 to 500 kV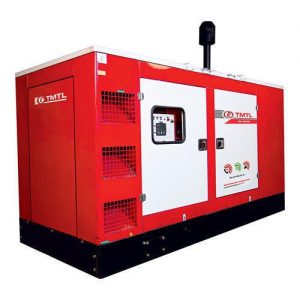 Product Specification
| | |
| --- | --- |
| Genset Rating | 180 to 500 kV |
| Fuel | Diesel |
| Application | Industrial |
| Type | Automatic |
| Output Type | Three-phase |
| Noise | Soundproof |
| Enclosure | Acoustic |
| Voltage | 480 V |
| Frequency | 50 Hz |
| Aspiration | Turbo-charged |
| Insulation | Class H |
| Alternator | Stamford |
| Rated Speed | 3000 RPM |
| No. of Cylinder | 4 to 8 |
| Condition | New |
Features of TMTL Rental Genset
All available generators of TMTL present with an acoustic enclosure which is helpful to protect the Genset from bad weather & reduce the sound of diesel generator.
They design & manufacture a wide range of TMTL generator in various kV range for a different purpose & needs.
Generators are manufactured and equipped with air-cooled and water-cooled options in order to regulate and maintain the heat and high temperature of power DG Set.
Great security features reduce the chance of short-circuit & also protect against the fire.
Well-equipped display panel with lots of features and options to offer the customers full control over the functioning of the generator with auto start & shut-down.
Complete testing & 100% product surety before delivering & installation of the generator in the client's job location.
Advantages of TMTL Genset on rent
Irrespective of you get a generator on rent, the best quality, as well as the best performance, comes with it.
Availability in the complete range provides you the option to choose the right size diesel generator based on your requirements.
Easily available with doorstep delivery and affordable price of generator makes them more famous & prime choices for customers.
A very rare chance of a break down in TMTL Rental Generator gives you the experience of reliable & quality service.
On-site and field services are provided to you where the generator will be installed on your desired job location with the help of a technical team TMTL Rental Generator.
About the manufacturer
From serving the Indian markets to international platforms, TMTL Rental Generator has gained global recognition and reputed confidence for providing generators on rent. TMTL is basically a silent diesel generator manufacturing company that is located in Alwar, Rajasthan. This organization is a well-reputed firm specializes in dealing with the sales of rental generators.
Entirely, TMTL Rental Generator manufactures water and air-cooled engines for generators to increase the productivity of the performance of power when the blackout occurs. A cost-effective rental generator by TMTL Rental Generator generates and grabs a huge amount of sales from all over the world.
Undoubtedly, TMTL Genset has been providing its silent generators on rent for years to cater to various purposes and applications such as Government sectors, IT sectors, and so on which high power performance for various electrical appliances.
Reason to hire TMTL Genset on rent
If your external power needs are not present for a long duration, then hire a DG Set on rent is always a great decision. Also, if you are looking to a Genset for your startup, then the low initial cost of rental power backup helps you financially. Some of the best advantages of hiring a TMTL DG Set are,
Low initial cost
When you renting an Eicher TMTL generator, the low initial cost of it compare to buying a new one is to help you to save more amount of money to invest in the other area. Also, it will help you financially.
Flexibility
The opportunity for modification in rental power backup according to the power needs is one of the best features that come with this Genset. Clients will get the right size Genset for their industrial power needs.
Availability of substitute
TMTL rental generator comes with the surety of high-class work performance but if you get any technical fault or not happy with the performance of rental power backup. The rental distributor will offer you a substitute for your power backup and exchange it with the new one.
Rent to own option
After completing the rental agreement of the generator, if clients want to continue with the same Genset, they can renew the agreement or buy the rental power unit at affordable & low price.
Why choose EO Energy to rent a TMTL DG
EO Energy is a prime distributor & wholesale trader of rental TMTL Genset in Noida & Delhi NCR. With the 11 years of experience as a diesel generator supplier, we are the first choice of our industrial or business clients. Low ownership and maintenance costs with high fuel-efficiency are the few best features present with our rental power units.
Apart from the rental power services, We deal with New & Second-hand generator for sale. To get more information or want to buy a standby diesel generator, you can call or contact us. Our sales team will assist you in a short duration with complete product information and the best possible price details.