Hyundai Company commonly known as Hyundai Motors. It was established on 29 December 1967. The company is headquartered in Seoul, South Korea. Chung Joo-Yung (Chairman) is the founder of this company. Offering its customers a range of best quality sine wave inverter generators, long-lasting generators, silent generators, petrol generators and diesel generators, refurbished generators, and electric start generators. The company produces generators, automobiles, luxury cars, commercial vehicles, and engines. In addition, the Hyundai generator, ideal for industrial, home, office or business backups, is a backup power solution for all environments.
Hyundai Manufactures Four Types of Generator
Leisure Inverter Generators
Petrol Generator
Diesel Generator
Gas Generator
The company provides you three simple ways to buy Hyundai Generator, you can choose any one of the three options. First of all, you can buy a new Hyundai Generator. Second, you can get it for Rent Hyundai Generator. And last, you can buy a Used generator.
Leisure Inverter Generator
A leisure inverter generator is known as the Hyundai suitcase generator. These are ideal for motorhomes and caravans. This generator comes with compatibility, portability, and are quite inexpensive. These petrol generators range from 1kW to 3.4kW. These sizes of generators produced impressive power.
These generators are safe to use because they are using pure sine wave technology. And is safe to use with sensitive electronics. Now, half the models are offering convenience remote or electric key method features. It is capable of modifying LPG to run.
Features of LPG Generator
As there is no emission of carbon particles so they produce less pollution.
Ignition is accomplished easily and the engine going to starts quickly. Hence, they are suitable for extreme climate condition places.
They are easy to maintain as compared to traditional diesel/petrol generators and generally have long spin life.
They produce a very little amount of noise during operation, and more preferable homes and shops.
Product Image: Hyundai HY3600SEi Remote Start LPG Generator- 3.4kW
---
Petrol Generator
The Hyundai inverter generator evolved over a wide range as it originally hit the UK market. Hyundai is a reputed company among the best suppliers of portable and leisure generators. Hyundai designed petrol generators to provide economical and consistent power for commercial, industrial and construction.
Portable generators are designed for commercial, industrial and site-based work. Hyundai frame traditional petrol generators are a strong and reliable option for both large and small businesses.
Hyundai always manufactures open frames and a large and effective range of portable generators.
Features of Portable Generator
Alternative fuel
Electric start
Easy to move generator without wheels
Fuel Guage
Low oil shut-off
Product Image: P1 P4000i 4000W Remote Start Petrol Inverter Generator
---
Diesel Generator
Hyundai manufactured silent diesel generators which are reliable backup power for homes and businesses which lose power blackout suddenly. We offer you a variety of portable diesel generators and emergency backup power generators.
Our generators play the leader role in the standby market. These larger, more static models which provide both back-ups and also provides solutions for regular use on small scale operation.
Hyundai is the best UK supplier of great-quality diesel-powered generators, in stock for the next delivery. Our diesel engines come in a variety of options according to your power needs, and to make easy selection of backup diesel generators that meet your applications.
Diesel Generators Up to 10kW
Diesel Generators Over 10kW
Features of Diesel Generator
Power output
Cooling
Control system and power management system
Product Image: Diesel Generator FAQ: 1500rpm and 3000rpm Differences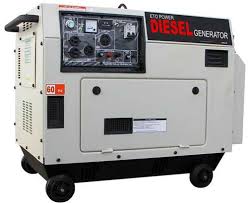 ---
Gas Generators
Gas Generators which are working on gas. These generators may generate gas by Solid and Liquid sources. Hyundai manufactured Gas Generators with a maximum output 4000v which are ideal for powering televisions, laptops, motorhomes, power tools and many more.
Features of Gas Generators
Size and Dimensions: These generators are designed in a way that they are not heavier while carrying out. Hyundai ensures that all the generators are sustainable in every environment.
Technical features: Gas generators come with OHV engines and are perfect for laptops, power tools, etc.
Other features: When you going to purchase this used generator, you get many features with company certain terms and conditions.
Product Image: Hyundai HG6850 Portable Gas-Powered Generator
Why Buy A Hyundai Used Generator?
Most of the time, businesses are also subject to the notion that backup generators can only be purchased new, knowing that there are no alternatives to purchasing used generators. In other words, the benefits that come with buying a generator used for commercial trade.
There are several reasons why most businesses have purchased a backup generator. Cost is also the main reason (both operational and procurement), lack of knowledge about generators, huge lead time for generators, or relevance to requirements.
Used commercial generators are a great way to prepare your business for reliable power which is also cheaper.
Hyundai ensures a quality product that allows the customer or business to rely on the Hyundai generator used for commercial or industrial applications with these benefits.
Benefits of Hyundai Used Generator
Modular design
Saving money
Reliability
Try Before You Buy
Flexibility in Time and Need
Extended coverage options available
Low operating maintenance cost
Conclusion
The Hyundai Company is constantly passionate about passing on the best generators and machines to all customers, and the company strives to provide the highest quality equipment with every customer. If you are confused to decide which option is best for you, please take the time to reach out to our technical support team. The company will gladly assist you!