Enclosures are the most significant & beneficial for the running or standby generator. Also, this Genset enclosure is more beneficial for industrial applications or DG Set for home. A Genset with enclosure helping to protect it from harsh as well as reduce the noise of a generator engine.
The handy feature of a portable generator makes them more popular as home power backup. If you want to buy a generator with an enclosure you can call or contact EO Energy.
When you are using a DG Set then it's very much needed to build or purchase an enclosure to protect it from tempering. Also, based on the use of a generator need to choose it separately.
Types of the generator enclosure
The generator acoustic enclosure is mainly available in three categories. Based on the requirement of place & Genset design you can choose the best enclosure for a diesel generator. Also, the review of the DG Set helps you to choose the best generator shelter.
Weather-protecting enclosure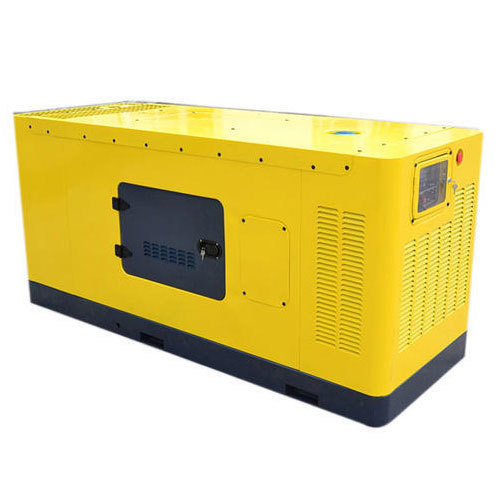 Generator enclosures are available with the numbers of key features & advantages. But apart from them, a weather-protecting enclosure [resent with few more advantages. For example when a traditional metal enclosure can offering safety from rain & wind. But this best in quality power generator enclosure provides protection against any changing temperature. Because of its high-quality design & proper ventilation system, these canopies pass heat air in a good manner. Also, they reduce all possibilities which are harmful to your industrial or home power backup.
Sound-Attenuating Enclosures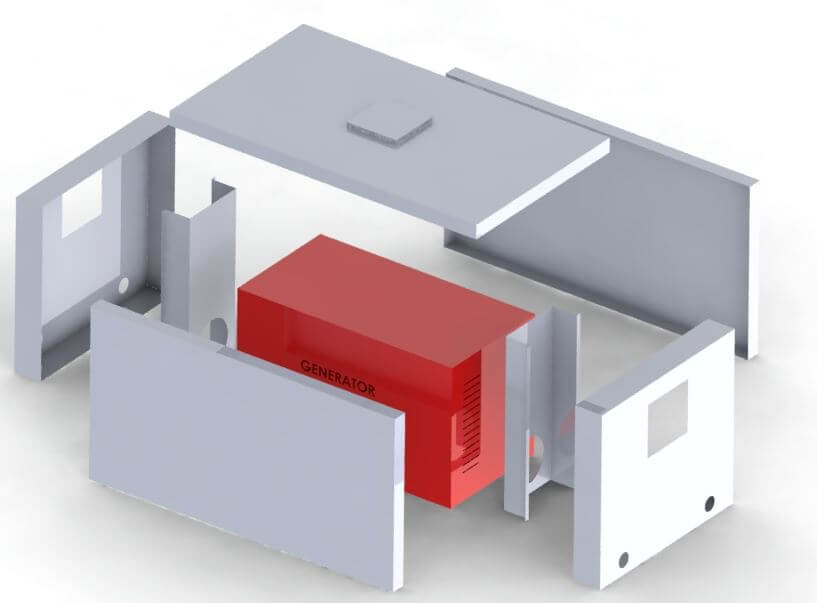 Soundproofing enclosure is usually important as other canopies. But the soundproofing quality of this portable generator enclosure makes them more popular in commercial & residential area. Also, the size & cost of soundproof generator enclosure is high as compare to other enclosure. But allowing low acoustic is the beauty of this enclosure which makes them more popular.
Also, this enclosure is best for the home generator due to its low noise pollution. To perform this, the enclosure has a tendency to be taller and longer in overall length to allow for added insulation inside the walls of the housing. Many designs also extend exceeding the radiator and individual baffles that help to further reduce the noise production of the system and industrial areas.
Walk-In Enclosures
If you need an enclosure that provides complete safety to the generator, buy a walk-in enclosure. This canopy offering entire safety & security to the Genset & its components along with noise & weather safety. Also, they protect DG Set components against the fire or any other accidental incident.
Walk-in enclosures are regularly designed to provide for all of these benefits they may be Weatherproof, soundproof, fireproof, and completely insulated to be quiet. Due to the fact they're custom constructed, they may be designed to fit the specifications of any make and version of the generator, including all backup generator models and routinely used systems.
Things to understand before buying a DG Set enclosure
A power outage is always a big challenge for all of us. Especially in rural areas, unplanned power cuts irritate peoples more. To avoid this situation many people buy portable generators.
But we know that a Genset is one expensive item and security of power backup is one most needed thing for all generator holders. The bad weather, heavy rain, dust particles, wind, and snowstorms some of the reason which damage the power backup. And due to all this reason, many people go with the enclosure which can protect DG Set from the extreme conditions.
Most of the time all the user install their standby or portable DG Set outside the work or home location. So the securing power generator is important for all users. Also, choose a sturdy and durable cover for good protection.
So before buying an enclosure you need to understand a few important points.
Tips for buying a Genset enclosure
The best thing during the enclosure purchasing built it according to the design & requirement of DG Set. Because the generator comes in various sizes & designs. Also, because of its heavy size, moving from one location to another is very tough. But enclosure makes it very easy when we relocate our power Genset.
So, during the transportation, enclosure makes a more safe portable generator. You can find the best quality generator canopy online or through visiting any vendor shop.
They are also offering some best in class protection which provides the guarantee of safety.
Points you need to consider
Summary
To protect the industrial or generator for home, a Genset enclosure offering the best protection during the bad weather or heavy storm. But how to buy a generator enclosure is a tough decision for the people who are not much familiar with the DG Set enclosure.
Here in this blog, we share the information on generator enclosure types, features, advantages, and point to consider before buying a Genset enclosure. I hope this article will help you to get the best deal.