Natural calamity is apt to cause a lot of problems. When using a portable generator as a support power source after a loss of power from a heavy storm or bad weather, you might run into an additional problem. We use generators in wet weather, rain, or snow & generator safety is a major concern for its user. It is not secure frequently these conditions are inescapable and they often happen when you need the generator's power most. So Is there a solution?
Here in this blog, we provide detail information on generator safety. Also, the various tips on how to use a DG Set safely during bad weather, rain or snow.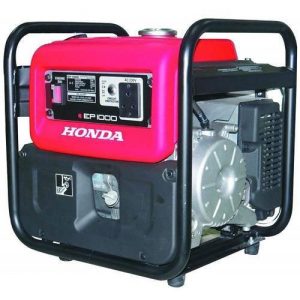 Portable generator safety
All producers typically state very strongly and plainly that their generators should not be used in rain or other wet conditions.
Generator safety tips during wet condition
It's very important to save your home or industrial DG Set from wet weather conditions or rainy sessions. Because if generator parts get the outside moisture in their parts, the parts of the generator may be damaged or the chances of short circuits will be very high.
Rain & snow can't bo keep away from yet you sometimes have a hopeless need for power during these conditions. But you might be glad to know there are a few choices for safely using your standby generator in spite of wet conditions.
There are some safety tips you need to apply to increase the life of Genset or and also protect them from outside weather.
Use an enclosure for the generator safety
Use a steel compound for DG Set safety
DG Set safety rules when using a Genset
Apart from these generator safety tips, you need to keep way your portable power backup from damage and electrocution. Also, never use your power generator in moist weather, unless you use a generator tent. Always remember that electricity & water do not blend.
Doing this lead to a short circuit.
Never operate a generator garage and indoor
It does not affaire even if you left the doors open. Never do this. The consequences can be calamitous. It can lead to CO poisoning. Whenever you want to use the generator, go outdoors, at least 20 feet away from the nearby building. Remember that carbon monoxide is an instant killer.
Turn off the main control before starting the generator
It is very chief to do this. Once the generator starts and goes into a slothful mode, you can now turn on the main switch. Most generators that have come into the market not long ago do have a main on/off switch.
Use plastic outhouse for generator safety
Remember that, if you have a larger portable generator, then you will need in comparison costly retrofit kits. This is a specialized plastic shed. It is good to remember that the manufacturers warn against enclosing portable generators for reasons examine above.
Conclusion
Must build a good compound for your portable diesel generator, making sure that it can optionally act as a generator puzzle box. If all is good for you, make sure the special area allows you to monitor the temperature while limiting noise levels. Exciting generator experience Make good use of the suggestions above to continue enjoying the rain, sun or bad weather. Then save your generator and follow the rules.
I hope this article will help you with generator safety. By using these simple & easy tricks you can increase the shelf life of your business or home generator.