Having a generator is beneficial to run your electric appliances during the planned or unplanned power outage. Also, everyone wants to buy the best & quietest generator for there needs. So you need to know about the basic characteristic of a DG Set. only after that, you can choose a DG set for industrial or a generator for home.
But before buying a generator, considering which generator is the quietest is not an easy task. So you need to find out the noiseless feature of Genset based on their feature & application. So finding which generator is the quietest is also help you to find the best deal for all applications.
Here in this blog, we share the knowledge of the best generator for various needs. Also, we provide complete information on how to but the best silent generator to reduce noise pollution. But before that here we provide the small information on a generator.
What is a Genset
"A generator is a tool that converts mechanical power into electrical power." The working of a generator is based on the principle of the Faraday law of electromagnetic induction. The first working electric generator is discovered by Michael Faraday in the year 1831. He found that whenever a conductor is placed in a different magnetic field, the EMF is induced and is equal to the rate of change of the induced EMF flux linkage.
Why we need a DG Set
A diesel generator is beneficial when you are continuously facing electricity problems & want to run your appliances without any interruption. Also, this power backup help to work continuously if there is no electricity line provided. As we know, in modern time electricity is an essential need to maintain our luxurious life. And a generator is helping to maintain it.
People want to make there life comfortable day by day. Because of this reason, many people want to buy a home generator to run households. But before buying a generator for home or industrial power needs, that is very important to know about the various features of power backup. It will help you to buy the best & quietest generator for all needs.
Things to consider before buying a best & quietest DG Set
Always choose a generator based on the requirement of power for your needs. Such as a small portable generator or a standby generator. But before buying a DG Set you need to consider a few important points. This helps you to buy the best & quietest Genset. Here a list of points you need to consider.
Budget
Before buying any product, the planning of the budget is the most important & considerable thing. Because things buying under your budget is more beneficial. The same things apply when you want to purchase a Genset. Also, if your budget is low you can go with a second-hand generator. Apart from that, if your need is temporary you can hire a Genset on rent.
Power requirement
When you planning to buy a power backup it's better to calculate the total power you need. That means you can choose a DG Set based on your needs. If you want a buy a DG set for home calculate the running amount capacity of all households you want to run during the power outage. The same thing applies to the industrial generator.
Features of a DG Set
One of the most considerable things at the time of buying a Genset, check all the features of the generator. Such as fuel efficiency, noise pollution, Auto-start panel, and other features.
Service & accessories
Apart from the feature of the DG set, you need to consider the warranty, accessories, and service that comes with the generator. You also need to check the cost of installation and maintenance along with the basic equipment.
Fuel type
Also, you need to check which type of fuel engine generator you want at your work location. A power generator is available in various fuel types such as diesel, petrol, gas, etc. apart from that, you can choose a geneset on output types like single-phase or 3 phase DG Set.
List of best & quietest generator for sale
Here we provide a list of some of the best DG Set for your complete power needs. Which offering best in class power during planned or unplanned power failure.
Wen 56125i-super quietest 1250-watt generator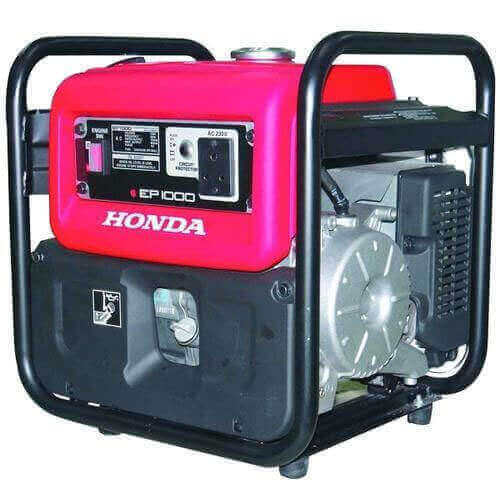 With a rating of 51 dB, this generator window of the WEN is as quiet as an AC unit or average-volume conversation. But this is not its only feature, as well as this unit is also considered safe for laptops, cell phones, tablets, and other electronic devices.
Its ultra-efficient fuel tank provides more than five hours of power comfortably at half-load and also features an eco-mode throttle to conserve gasoline. The feature allows the generator to detect when items are plugged or unplugged, allowing it to manage fuel consumption.
It also has a low oil shutdown setting. Low-oil and low-fuel settings mean automatic shutoff for safety, and indicator lights keep you updated on what is happening.
Characteristics
Power Output: 1250 Watt
Fuel Tank Capacity: 6 Gallon
Port: Includes two three-prong 120V receptacles and two 5V USB ports
Engine: EPA III and CARB Compliant
Running Time: Over 5 Hours running time (Half Load)
Noise level: 51 dB
Warrant: Two years warranty
Yamaha EF2000iSv2 – Super portable quietest generator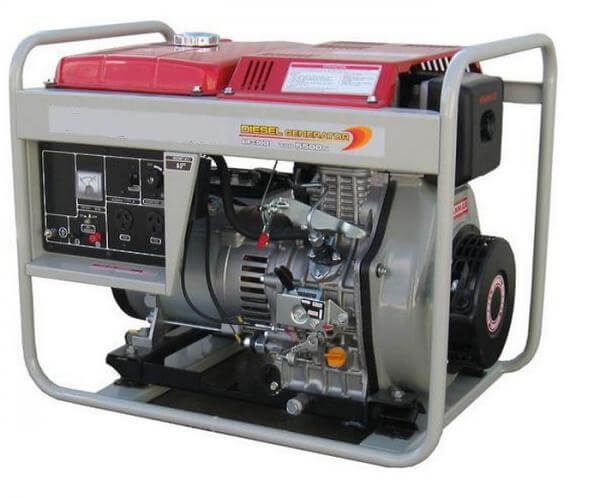 The Yamaha EF2000iSv2 produces a max power output of 2,000 watts and a constant power output of 1,600 watts. Users found that recoil starts working every time for the first time, even when starting from cold conditions. Also, the panel is relatively compact, making it easy to search for all the functions of this generator in one place while keeping it without searching.
This generator lends to easy and convenient long-term storage for a fuel shutoff that allows the carburetor to run. Users found that the drain is very efficient at extracting the remaining fuel so that stale fuel does not occur when the time comes to bring the generator back after storage.
This generator weigh is less than 45 pounds and is less than 2.2 cubic feet in size, making it the smallest and lightest portable generator we reviewed. The carry handle at the top makes it easy to transport. It comes with a warranty of three-year from Yamaha to protect your investment. The only drawback to this generator is that it does not feature a USB charging port to simplify small electronics.
Characteristics
Generator Type: Inverter Generator
Peak Power Watt: 2000 W
Rated Power Watt: 1600 W
Engine: 79cc 4-Stroke OHV Air Cooled
Fuel Tank Capacity: 1.1 Gallon
Running time: 10.5 hours at 50% load
Noise Level: 51.5 dB – 61 dB
Warranty: 3-Year Limited warranty
Honda EU2200i – The best stable quiet generator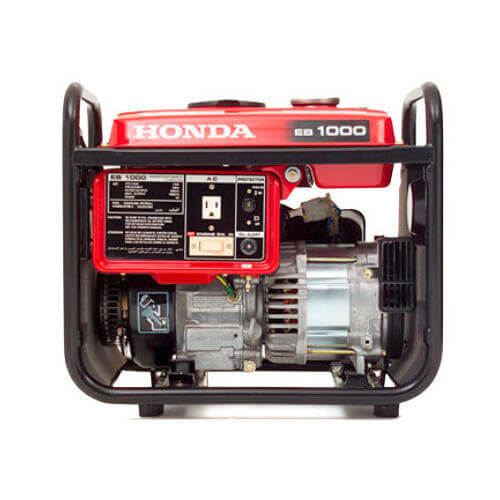 The Honda EU2200i is capable of keeping its noise only 48 dB and even at full power, it produces only 57 dB. The other main draw of this inverter generator is the actual Honda engine. Its 121cc engine produces a 2,200 watts of high power and 1,800 watts of constant power.
Honda generator engines are primarily known for their reliability, meaning that regardless of price, this generator can save you money in the long run when buying or deciding on a cheaper generator. It has been confirmed by the user that Honda is known for its engine quality. This Honda generator only comes with a three-year warranty, but you can expect it to last a lifetime. The downside to this generator is that it runs relatively short of only eight hours at 25% load. This is due to its small 0.95-gallon fuel tank.
Characteristics
Generator type: Inverter Generator
Peak Power Watts: 2200 W
Rated Power Watts: 1800W
Engine: 121cc Honda GXR120 Model
Fuel Tank Capacity: 0.95 Gal
Running time: 8 hr. (25% load)
Noise Level: 48 to 57 dB
Warranty: 3-Year Residential and Commercial warranty
Summary
A power generator is always beneficial for the place or person who is frequently facing power outage due to any reason. But buying the best & quietest generator for home or industrial power needs is not an easy task if you have not much familiar with a DG Set.
Here in this article, we provide information on how to choose the best generator. Also, we share a list of the best generator brands for all power needs. These best in class diesel generator not only provide efficient energy but help you to save more amount of money.
I hope this article will help you to get the best & quietest DG Set for your power needs. For more information on the generator, you can go through our website.
Web-link– Generator